My Web Story on the AOC La Clape
Overview of the AOC La Clape
The AOC ("Appelation d'Origine Controlée" = Protected Denomination of Origin) La Clape is located in the South of France in the Languedoc part of the former Languedoc-Roussillon region (a region called Occitanie since the reform from president Hollande that grouped the Languedoc-Roussillon and the Midi-Pyrennées region into one larger region: Occitanie).
Noticeably, the AOC La Clape is recognized as a standalone appellation since June 2015 by the French INAO (Institut National des Appellations d'Origines, the state-led organization that oversees the whole French appellation system). Before that, this appellation was only a subpart of the larger umbrella appellation "AOC Languedoc" and needed to be called AOC Languedoc-La Clape. This point can be very confusing for foreigners and not to make things easier it is worth noting that this standalone recognition has nothing to do with the decision from the French government to create the larger Occitanie administrative region. It was really due to the sustained efforts for years by the wine makers in La Clape to improve the quality of their production and express the singularity of their terroir into their wines. It is an appellation nested on a limestone hill in-between the city of Narbonne, the Mediterranean Sea and the city of Gruissan. It is a very sunny and dry area famous for its windy conditions all year long which can make the wine growing process quite challenging.
Unlike in Burgundy the word "Cru" here does not carry an official value (yet), however, it is recognized unanimously as one of the very best "Crus" the Languedoc has to offer both in terms of wine quality and terroir.
Peculiarities of the AOC La Clape
"you can recognize these "garrigue" aromas in the best red wines from the appellation"
Besides its wonderful and well-known hiking trails that pass through many of the wineries in this hilly area, the area is distinguished by its "garrigue" (= scrubland) vegetation. In fact, apart from the garrigue, local trees and vines, nothing else can really grow in this area given the climatic conditions. Broadly speaking, the garrigue can be defined as a mix of various ground-level vegetations (rosemary, wild thyme, sage, lavender, boxwood…) covering limestone soils together with some adapted tree species (pine trees, olive trees, junipers, holly oaks, holm oaks…). This "garigue" produces a very characteristic smell that you have no problem recognizing when you walk the hiking trails around here, especially during summer. It smells like a blend of resin, pine tree aromas, and aromatic compounds derived from wild thymes, rosemaries, and sages. We generally consider that the higher the temperature, the stronger the smell is. This is of particular interest for the wine produced locally, as you can recognize these "garrigue" aromas in the best red wines from the appellation. These aromas, together with the typical level of minerality inherited from the limestone soils of the area, are what make these wines standout.
Winegrowing in the AOC La Clape
As mentioned earlier there is a warm, dry and windy microclimate. Consequently, the vastly dominant training system is the "Bush Training", where vines are conducted as little bushes low to the ground and not trellised. This has two advantages. First, it protects the grapes from sunburn as leaves from the bushes provide shadows for the grapes. Second, it also protects the vines from being deteriorated by strong winds (if they were trellised, they would need to be trained higher from the ground, which would generate more surface exposition to the winds which in turn would deteriorate leaves, grapes and the trellising system).
"vines need to suffer to bring their best"
Another typical trait of local winegrowing is "Dry Farming". Here, despite the climatic conditions, they do not irrigate their vineyards. Combined with these very stony soils, how is it possible to grow vines there? The answer is quite simple, they select drought resistant rootstocks in vine nurseries (also resistant to other diseases such as Phylloxera…) and graft them with drought resistant grape varieties (such as Grenache, Mourvèdre…) that happens to be widespread in the hot Mediterranean area (Grenache is called Garnacha and Mourvèdre is called Monastrell in Spain) for that exact same reason. Don't mistake it, that is absolutely not synonymous with low quality. In fact, it is totally the opposite. Such conditions bring out quality in wines. There is an old saying in France that "vines need to suffer to bring their best" and it is totally the case here.
Grapes and Blends in the AOC La Clape
When talking about wines from the South of France, and those from the AOC La Clape make no exception, you will often hear the acronym "GSM" or the term "GSM Blend". But, what does it mean? It is very easy, GSM means a combination of the three following grapes: Grenache, Syrah, and Mourvèdre. It is the typical blend or base blend of wines made in the Languedoc/ Languedoc-Roussillon/Occitanie region in the South of France. Schematically summarized, Grenache brings fruity aromas, Syrah brings spicy and peppery aromas, while Mourvèdre brings tannins, alcohol, more aroma complexities and helps toward a better integrated final blend.
"it is not a grape that is valued by wine consumers as they just do not know about it"
Another feature of this region is the autochtonous Bourboulenc white grape. You will find it in many wineries around, either as a standalone wine or as a major component of the local white blend. Most of the time they combine it with Marsanne, Roussane and/or Grenache Blanc. It is a very intriguing grape as it can give a very different tasting profile depending on the wine-making process selected and/or on the final blend. However, it is not really difficult to recognize its presence given its very singular combination of acidity, minerality, astringency and aromas. Unfortunately, it is not a grape that is valued by wine consumers as they just do not know about it so its potential remains far from being exploited to its true value.
Wineries that standout
Some names from the AOC La Clape such as Chateau Pech Redon (certified Organic since 2005) or Domaine de la Ramade (certified Organic since 2012) sound very familiar to wine lovers. I really suggest you give a try to the wines from the Chateau d'Anglès (HVE level 3 and converting to organic) directed by Eric Fabre. I really like their Grand Vin Blanc based on a blend including grapes from old Bourboulenc vines. Anyway, I really advise you to direct your choice toward biodynamic or organic wineries from this appellation, as I see no reason why some of the wineries have such wonderful results from organically grown grapes while others are pleased with pesticides usage and lower quality end results.
Finally, if you have only a very short amount of time to spend in the area and can visit only one winery, I would strongly encourage you to go to the Chateau l'Hospitalet owned by Gerard Bertrand. This wine estate was formerly owned by Jacques Ribourel who invested a lot to bring it to a high standard. Now, Gerard Bertrand and his team make a wonderful job in terms of wine quality and environmental care (Biodynamic – certified Demeter). You will always feel welcome with open arms to taste their best wines, such as l'Hospitalitas and Chateau l'Hospitalet Grand Vin rouge. You will also be able to taste wines from their other great estates such as Clos d'Ora. The site offers a great Hotel facility with Spa and restaurants. Last but not least, if you are a honey lover, I cannot recommend you enough to buy their Rosemary honey which is for me the best honey I have ever tasted so far. If you are a foodie, then buy one and go to take a tour of the city of Gruissan (starting around the Tour Barberousse for instance) or to the beach (you will find some fresh and crispy French bread on your way – it pairs perfectly with it, the crispier and the most toasted, the better). If you love hiking, then park (for free) near the Auzils Chapel (Chapelle Notre Dame des Auzils) and go for the easy hike to the Vigie de La Clape, where you will have a panoramic view on most of La Clape and the Mediterranean Sea.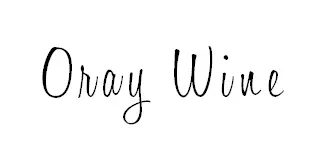 ---
Wine is a gourmet treasure, do not abuse alcohol!
None of this content has been sponsored
I did not receive any gifts or free samples that could be related to this article
---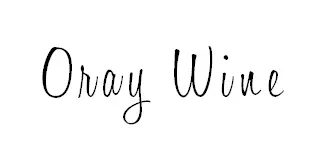 ---
Wine is a gourmet treasure, do not abuse alcohol!
None of this content has been sponsored
I did not receive any gifts or free samples that could be related to this article
---