It is no secret that, outside of my love for wine, I am also a foodie. As such, I wanted to take you to some of my favorite places to find the finest foods in Paris. This time, I am sharing with you my 3 best places to enjoy the most exciting chocolates in the French capital city.
The Chosen One: Patrick Roger
Patrick Roger is, for me, the unbeatable Master of Chocolate in Paris. Why? Because he is French! Joke aside, his creations are just breath-taking both in terms of imagination and in terms of quality. He also won the title of "Meilleur Ouvrier de France Chocolatier" (Best French Chocolate Craftsman), which is one of the hardest national craftsman competitive exams there is. It is organized by the French Ministry of Labour and held every four years. It gathers the best of the best from each generation and people spend years (or even a lifetime) preparing for it. He won the title in 2000 and has opened eight shops in Paris and two in the Paris suburbs. That should just give you an idea of the level of his chocolate-making skills. His dark chocolates are so refined and so delicate that an uneducated palate could mistakenly consider them as a milk chocolate for a few seconds. As he is also a chocolate sculptor, each of his shops will welcome you with a wonderful and impressive original sculpture of his. They are so original and marvelously detailed that Patrick Roger has been invited to expose some of them to different prestigious art galleries together with other famous artists (painters, scuptors…). You can get a glimpse of some of his creations by visiting the dedicated part of his website right here.
My top choice among his creations: all of them! From dark to milk chocolates. I advise you to take a box that you can fill with your own selections.
The runner-up: Pierre Marcolini
Pierre Marcolini is an extremely talented Belgian chocolate maker quite famous in the French-speaking world as he is frequently invited to the best TV shows dedicated to fine foods (such as Top Chef in France). He won the title of World Pastry Champion in 1995 at the prestigious international competition held in Lyons (the city considered as the French capital of gastronomy) together with the Bocuse d'Or. He is also famous for being one of the rare chocolate makers that creates his own chocolate from the chocolate bean to the final product. What does it mean? It means that he decided years ago to roast the cocoa beans himself for all of his chocolate and not to rely on pre-made bases of chocolates by others or by industrial groups. That should give you the reason why he has opened over 40 shops worldwide so far. Noticeably, he created two versions of sugar-free chocolate bars (where sugar is substituted by Maltitol): one based on milk chocolate 45% (from Sao Tomé chocolate beans, Amelonado variety) and one on dark Chocolate 72% (from Cuban and Sao Tomé beans, Amelonado and Trinitario varieties). Both are adapted for people on a diabetes diet. From my point of view, they are probably the best tasting maltitol-based chocolate there is on the market today.
The unavoidable: Le Chocolat, Alain Ducasse
Wherever you may be located on planet earth, and even if you are not a foodie, there is a great chance that you have already heard about Alain Ducasse or one of his restaurants. He is considered one of the last living Popes of French cuisine. He became famous for having earned the extremely demanding Michelin 3-Stars distinction for 3 different prestigious restaurants successfully, namely: the Louis XV in Monte-Carlo (1990), the Plaza Athénée in Paris (1997), and the Dorchester in London (2010). Since then, he has created many restaurants worldwide, always with the same success and with the same attachment to excellence. Given his incredible success, he is now the head of the Groupe Alain Ducasse with over 1400 employees around the world, all selected among the best. "Le Chocolat Alain Ducasse" is one of the latest of his creations, applying his same degree of excellence to the chocolate making world. It has been a great success so far, with over 25 chocolate-specialized shops already opened in France (mostly in Paris). Notably, he developed a sugar-free version of his Perou 85% chocolate (in which sugar is replaced by Maltitol) that is suitable for most diabetes diets.
My top choice among his creations: the "Bloc de chocolat à casser", a 1 kg chocolate block inside a wooden tray with a wooden mallet for you to break it down yourself and enjoy it. I really encourage you to try this fun experience with your kids as they will just love it.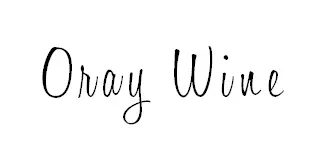 Follow me on my Social Media
---
Wine is a gourmet treasure, do not abuse alcohol!
None of this content has been sponsored
I did not receive any gifts or free samples that could be related to this article
---
Wine is a gourmet treasure, do not abuse alcohol!
None of this content has been sponsored
I did not receive any gifts or free samples that could be related to this article
---