Argentina is the sixth-largest wine-producing country and the most significant in South America in terms of volume, and although it is an immense country with just over 1,000,000 square miles, its wine regions are relatively secluded. Most of the country's wine comes from the Andes foothills in the areas surrounding the now-famous Mendoza region.
In terms of wine, Argentina carries an impressive selection of ripe red wines made with French varietals at all price points, complemented by bold and fragrant white wines. Yes, Argentina's fame is forever linked to its flagship grape, Malbec, but producers make all styles of wine among which the most interesting, right now, might certainly be sparkling wines so let's discover them.
The History of Argentine Bubbles
Sparkling wine is nothing new in Argentina—it's older than the official recognition of Champagne as an 'AOC' in 1936. We can trace the origins of argentinian sparkling wines to 1902, when German immigrant Carlos Kalless started producing bubbles with the Traditional (Champenoise) method in Guaymallén, Mendoza. Another contemporary German immigrant, Hans Von Toll, also contributed to the cause in San Martin de los Andes (Neuquén, Patagonia).
By the 1920s, high-quality sparkling wine was popular in Argentina. Extra Toso, a famous brand at the time, was released in 1927 and Argentinian quickly fell in love with the style, but it wasn't until the late 1950s that the world noticed Argentina's potential. Maison Möet Chandon established an international subsidiary in Mendoza in 1959, the first Chandon implantation outside of France, which forever altered the global market dynamics.
In 1980, another famous Champagne house set foot in the South American country, Deutz, followed by the illustrious Mumm decades later, in 2003. Currently, over 133 wineries make sparkling wine in Argentina, under over 250 different labels for over 42 million liters of sparkling wine every vintage.
The Sparkling Wine Market in Argentina
"50% of the sparkling wine sold in the country comes from a single producer"
Argentinians consume an average of 21 liters of wine a year, including 30 million bottles of sparkling wine. However, most of the sparkling wine consumption occurs in the last trimester, as it is extremly popular to celebrate the end of the year. Sparkling wine sales during this period represent 50% of most wineries' production, which confirms that it is now a well-established local tradition.
Interestingly, 50% of the sparkling wine sold in the country comes from a single producer, Chandon. The South American branch of the large Champagne house, Möet Chandon, is the undisputable leader, with brands such as Möet Imperial, Chandon, Veuve Clicquot, Dom Perignón and others.
The Grapes
To make good sparkling wines, producers need a high-acid, low-alcohol base juice coupled with delicate flavors that will not cover the expression of autolytic aromas. The Burgundian duo of Chardonnay and Pinot Noir has proven to be ideal for that. However, these grapes achieve the right level of acidity only in cold climates whereas Argentina's vineyards are generally warm and dry. It took great effort to find suitable sites for planting these grapes for sparkling wine production, but they found them in the Andes foothills and southern Patagonia.
Argentina has 5.853 hectares of Chardonnay, making it the second-most planted white grape in the country. Its largest concentration can be found in Mendoza, although those with the right acidity to make sparkling wine come from colder sub zones, such as the southern Rio Negro, Lujan de Cuyo and the Uco Valley (Mendoza's highest elevation vineyards).
Pinot Noir, on the other hand, represents only 1% of Argentina's vineyards with 1.992,7 hectares, most of them in Mendoza and the southern Nequen, Rio Negro, and Chubut, all Patagonian regions. It is mainly used to add body, colour and depth to the blend.
The Producers
Although all wine companies in Argentina, large and small, produce at least a few sparkling wine labels, two producers are worth exploring in depth: Chandon and Cruzat.
Chandon Argentina was founded in 1959. At that time, it was the first time that Möet, the famous Champagne house established operations outside their native French region. They imported their own Pinot and Chardonnay clones and planted them in the cold region of Río Negro. Today, Chandon dominates the local market with nine wines produced locally and sold alongside their French-made wines. Their local wines have a pronounced sweet side, including an apéritif infused with orange peels and bitters and Chandon's flagship wine, Delice Demi Sec. Chandon's finest wines are labelled "Cuvée Réserve" and are the only ones made with the Traditional Method.
Nevertheless, not all sparkling wine in Argentina is sweet and inexpensive. Wineries can make authentic world-class wines, and Cruzat is one of the most outstanding examples. Founded in 2004 in Lujan de Cuyo, Bodega Cruzat is the first Argentine winery to produce only sparkling wine. Producing around 500,000 bottles a year and exporting to 15 countries, Cruzat consistently makes the headlines. The winery's most interesting examples are their single-vineyard wines: Finca la Dama, a Pet Nat (= Petillant Naturel = ancestral method), and a sparkling orange wine, Cruzat Naranjo.
Organic Sparkling Wine in Argentina
Argentina adopted organic and sustainable farming practices before they were a trend. The country's dry climate allows grape growers to farm their vineyards without chemicals and still avoid damage from mould and pests. Although finding hard data about organic sparkling wine production in the country is difficult, we can analyze the country's organic production overall.
Argentina exported over 10 million liters of organic wine in the past year. It's easy to see why — the European Union represents 64% of the exports, a market in which organic wine is popular. The demand for this type of Argentinian wines is met by 250 certified organic wineries.
Argentina is still young in terms of biodynamic practices, which are more complex, but they are catching up. In 2008, Colomé Winery became the country's first Demeter-certified estate. Krontiras, Alpamanta, Chacra and Noemía soon followed. Now even some of the largest wine companies in Argentina are exploring biodynamic viticulture, including Ernesto Catena Vineyards and Escorihuela Gascón.
It's safe to say that most of Argentina's medium- to high-end sparkling wines are, at the very least, farmed sustainably.
The Future of Sparkling Wine in Argentina
"the majority of the production offers a good level of quality for reasonable prices"
There's no doubt Argentina is becoming a leading source of sparkling wine, and the country's passion for Champagne-style wines guarantees that the final product is up to the highest standards.
Argentina's wine enthusiasts will probably continue enjoying its sparkling wines as celebratory drinks for a foreseable future, and purchases should remain centered around the holiday season. Furthermore, with a hold on the European market of avid wine lovers, Argentina's sparkling wine has a bright future.
The last element that will probably support the development of Argentinian fizz is that even though Argentina's premium sparkling wine can be as expensive as Champagne, the majority of the production offers a good level of quality for reasonable prices, which is clearly a recipe for success.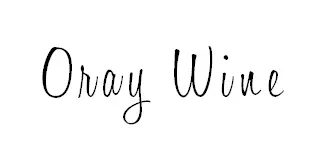 Follow me on my Social Media
---
Wine is a gourmet treasure, do not abuse alcohol!
None of this content has been sponsored
I did not receive any gifts or free samples that could be related to this article
---