It is no secret that Paris is a wonderful city with so much to offer. But, if you are visiting Paris or if you have just moved to Paris, let me take you to a tiny place surrounded by tiny streets full of small, traditional, and varied shops, called Place de Passy, located in Paris's 16th arrondissement.
A place that you won't notice at first
A few meters away from the large, well-known, and luxurious shopping street of "Rue de Passy" lies the little Place de Passy. It is a miniature place that you will probably not even notice when you walk by, except for its two cafés (coffee shop) and its fast food. However, I strongly advise you to start your walking tour in the surrounding streets at Place de Passy.
Why go there?
The Place de Passy was the location of the former Town Hall of Passy, a very small town independent from Paris, before it was dissolved in the capital city and became one of the components of the 16th district. However, despite the corner building, you will not notice any reminiscence of this administrative building. So, what is the point of going there?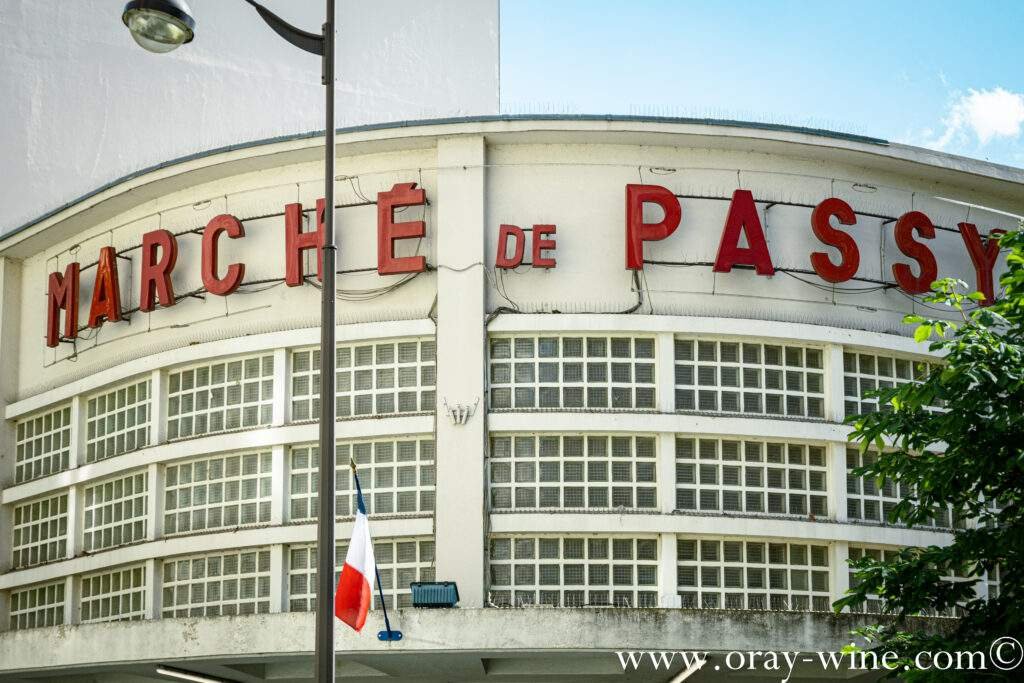 Well, the Place de Passy is the converging point of 2 interesting streets: Rue Duban and Rue de l'Annonciation. On the "Rue Duban" (Duban Street), you will find the Marché de Passy (Passy Covered Market), a small and old-fashioned market where inhabitants of the town of Passy used to go to buy fresh foods, fruits, and vegetables. On "Rue de l'Annonciation" (Annunciation Street), in a mixture of traditional storefronts and reminiscences of the vibrance of the 19th century, you will find a concentration of cafés, pastries, and many other small shops. So, if you would like to spend an afternoon shopping around while enjoying the charm of the "once upon a time, there was a little town near Paris with small streets full of shopkeepers", this is definitely a place to go.
What will you find there?
Let me take you there and give you a glimpse of the place. Let's start with the Marché de Passy located on the Rue Duban (Duban Street).  Open every day from 8:00am to 1:00pm and from 4:00pm to 7:00pm (except on Sunday, only 8:00am to 1:00pm).
Le Marché aux Fleurs
Before entering it, located on the outside, you will find "Le Marché aux fleurs" (literally, "The Flower Market"), a small flower shop owned by the professional florist Stéphane Bellot who selects carefully every piece for sale.
Inside the Marché de Passy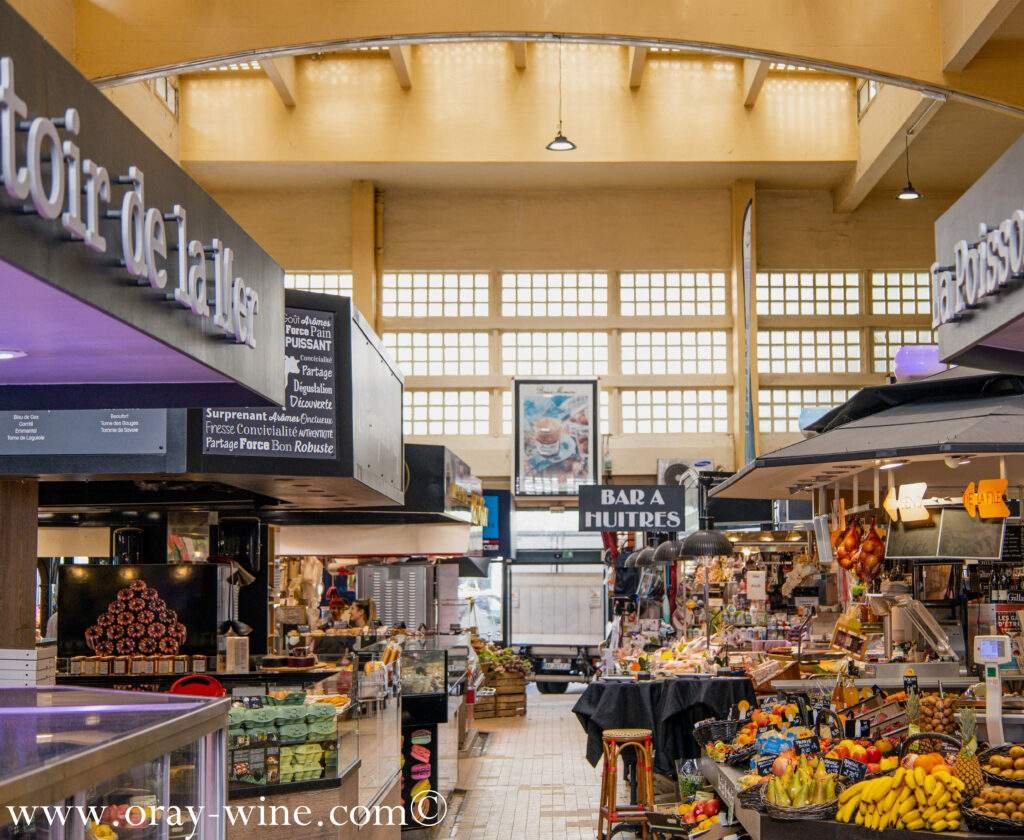 Once you step inside, you will find a great fish shop, an oyster bar, a French cheesemonger, a Portuguese corner, and other food shops. The good news is that you will be able to either grab take-away foods or eat directly there as some shops provide eating tables.
Annunciation Street
Let's go back and retrace our steps to go to the "Rue de l'Annonciation" (Annunciation Street) and you will find below some of the most interesting shops you will find there.
Philippe CONTICINI, Paris
Philippe Conticini is a very famous French Pastry Chef. Not only is he undoubtedly one of the very best Pastry Chefs in the world, but he is also recognized as a Top 5 or even a Top 3 Pastry Chef in France. Many of the most famous Pastry chefs in France and around the world were either inspired by his creations or even trained by him.

Among the pastries that made him famous, there is one that probably stands out as a must-try: his interpretation of the "Paris-Brest". The Paris-Brest is a very famous pastry made in the late 19th century, concomitantly to the creation of the Paris-Brest-Paris cycling race. This is why its form is said to remind of a bicycle wheel. It is mainly made of Choux pastry, almonds, and praline-flavored cream.
Other pastries you should try? All of them! Below you will find another famous one: his Saint-Honoré Tart. It was created in the nineteenth century by a pastry chef named Fauvel CHIBOUST and is composed of caramelized Choux, caramel, and light pastry cream.
Adress:
42 Rue de l'Annonciation, 75016 Paris, France
Opening hours:
Monday Closed
Tuesday to Saturday 08:00 – 19:00
Sunday 08:00 – 14:00
Le Chocolat by Alain Ducasse
Le Chocolat Alain Ducasse is a shop specialized in luxury and premium chocolates, has been created by the very famous Chef Alain Ducasse who owns many luxury restaurants worldwide. He is known around the world because of his excellence and his ability to obtain and hold the Michelin 3-star awards for many of the restaurants he manages or used to manage (the Louis XV in Monte-Carlo, the Plaza Athénée in Paris, the Dorchester in London).
Adress:
26 Rue De L'Annonciation, 75016 Paris
Opening hours:
Tuesday to Saturday from 11:00-14:00 / 15:00-19:00
Monday and Sunday – Closed
Aux Merveilleux de Fred
Just on the other side of the street from Le Chocolat by Alain Ducasse, you will find the Aux Merveilleux shop. This is a very famous version of the old "Merveilleux" pastry which was revisited by Frederic VAUCAMPS in the 80's. He created his first dedicated (dedicated almost exclusively to this special pastry) shop in Lille. Nowadays, his version of the Meveilleux has become so successful in France that he expanded with other dedicated shops in France, in Paris, and around the world (Toronto, Tokyo, London…). What is so special about this "Merveilleux"? It is made of French meringue and it has been made so light that it melts almost instantaneously when you get it in your mouth. It offers standard versions available all year long (Dark Chocolate, White Chocolate, and Coffee) and some seasonal or temporary versions. You will find them in small individual sizes and larger sizes. My advice: just try one!
Adress:
29 Rue de l'Annonciation 75016
Opening hours:
Every day from 7:30am to 8:00pm
Do you like high-end fashion clothes and interior designers?
If the answer is yes, I really advise you to go a few blocks away from the Merveilleux and Le Chocolat shops to number 25 on Annunciation Street. Be careful, the entrance is not easy to find. You will just see the sign indicating "Maison Sarah Laavoine" on the front entrance of the building and you will have to enter inside a sort of inner courtyard. Once there, you will find high-end shops, namely: Maison Sarah Laavoine, Claris Vigot, and Pascale Monvoisin.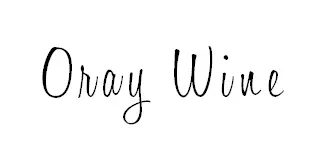 Follow me on my Social Media
---
Wine is a gourmet treasure, do not abuse alcohol!
None of this content has been sponsored
I did not receive any gifts or free samples that could be related to this article
---
Wine is a gourmet treasure, do not abuse alcohol!
None of this content has been sponsored
I did not receive any gifts or free samples that could be related to this article
---