Yesterday, Bakhmut, today, Soledar, why so much strategic relentlessness around these two cities in the war currently unfolding in Ukraine? What is the link with the world of wine?
Listening to the various news channels for several weeks, I suddenly realize that no real strategic analysis is made by the "pseudo" experts on why so much self-sacrifice and losses are made by the Wagner militia to take the city of Bakhmut. I often hear analysts explain that it is totally irrational to sacrifice so many men in order to take the city of Bakhmut which has no real strategic importance apart from an interesting position in terms of rail and road transport hub. And if the militiamen were not so stupid as that? What if part of the answer lies in wine?
Bakhmut, the wine city of Eastern Ukraine?
Western media completely ignore the fact that the city of Bakhmut (located in the Donbas between the key cities of Donetsk and Lysytchansk) is home to one of the main sparkling wine producers in Eastern Ukraine: ArtWinery. ArtWinery mainly produces sparkling wines using the 'Champenoise' method. Its two main wines are:
Artemivske, a semi-dry red made from Merlot, Saperavi and Cabernet Sauvignon grapes requiring aging on lees for 9 months.
Krim Brut Blanc, a sparkling white made from Aligoté, Chardonnay, Pinot Noir, Riesling grapes
Its total production capacity is estimated at nearly 25 million bottles per year.
But what is the link with the current war?
Well, it's quite simple, producing a wine according to the 'Champenoise' method (second fermentation in the bottle) requires very long underground galleries offering optimal conditions (humidity, etc.) allowing quality fermentation, regular riddling of the bottles as well as storage for several months to allow the wine to mature.
To make its wines, ArtWinery uses galleries of gypsum (a sedimentary rock often used as an adjuvant to cements) dug in 1880 by 'Edmund Farke factories' at a depth of 72 meters on a total ground surface of more than 250,000 square meters. However, in addition to the fact that these galleries house nearly 50 million bottles with an average unit value of around 10 euros per bottle (i.e. a total of 500 million euros of goods to be monopolized); these underground galleries cover much of the city of Bakhmut and are immune to most modern bombardment capabilities. This makes it an essential strategic point for anyone wishing to set up a logistics warehouse there (logistics being the weak point of the Russian offensive since its inception) in order to prepare for future major attacks in the months to come.
What is the common point between the cities of Bakhmut and Soledar, today at the center of the fighting?
The town of Soledar located just 10 kilometers north of the town of Bakhmut is known as a town that houses one of the largest salt mines in Eastern Europe. This gigantic mine is located 288 meters underground (nearly 30 meters high) and is spread over nearly 200 kilometers of galleries. A mine so large that exhibitions, concerts and even football matches have been organized there in the past. This labyrinth of galleries will not only offer an ideal defensive position but above all an incomparable logistical support point coupled with an incredible storage capacity (protected from possible bombardments).
In addition, the two towns of Soledar and Bakhmut offer a central position in the Donbas region (very well served) which makes them prime locations for an armed force that would like to prepare a major counter-offensive when the time comes.
Consequently, we can wonder if there is not a secret agreement between the Wagner militia which would get their hands on these natural resources (gypsum, salt mines, wines) and the Russian army which would get their hands on a double logistics center of incredible quality.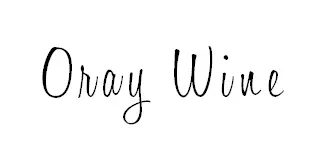 Follow me on my Social Media
---
Wine is a gourmet treasure, do not abuse alcohol!
None of this content has been sponsored
I did not receive any gifts or free samples that could be related to this article
---
Wine is a gourmet treasure, do not abuse alcohol!
None of this content has been sponsored
I did not receive any gifts or free samples that could be related to this article
---