Do you want to know which Santorini winery to visit? This is your guide to the best Santorini wineries! Santorini is famous for its caldera views, whitewashed houses, blue domes, and beaches, but did you know that Santorini is also one of the top wine destinations in Greece? Santorini wines, famous for the grape Assyrtiko, have been compared to some of the world's most expensive wines. The unique volcanic soils and grape-growing methods make wine tasting in Santorini an absolute must. When visiting Santorini, make sure to visit at least a few wineries, but since there are over 20 wineries on the island, making a choice can be difficult. Make sure to keep reading until the end to find out which ones to go to.
A brief history lesson about wine in Santorini
Around 3000 BC, the first inhabitants of Santorini arrived on the island, where they soon began growing vines and producing wine.
The vineyards of the area were destroyed in 1640 BC by a volcanic eruption that covered the island in a thick layer of lava. After about 250 years, in 1200 BC, a new soil was formed, and inhabitants soon discovered that grape vines were one of the few plants that could thrive in these conditions.
During the 19th century, an insect known as phylloxera made an appearance and destroyed nearly every vineyard in Europe. Surprisingly, Santorini's vineyards remained untouched. The reason for this was that Santorini's soil consists mostly of lava, pumice, and volcanic ash, in which the insect couldn't survive.
Terroir
Santorini has a distinct terroir that cannot be replicated or found elsewhere in the world. The relatively warm winters, with temperatures ranging from 8 to 10 degrees Celsius, are followed by warm, windy, and dry summers. The Aegean Sea acts as a "climatic buffer," softening climates.
During the hot summer, the only source of water is the nocturnal fog that covers the island.
As previously stated, the soil is primarily composed of lava, pumice, and volcanic ash. Therefore, it is deficient in organic matter.
The island is also very windy, and trellised vineyards can be destroyed in a matter of minutes due to the strength of the winds. The only way for grapes to survive direct sun exposure and strong winds is to be protected by low-basket-shaped vines. This is the traditional "kouloura" training system.
Varieties
"Assyrtiko is the main grape variety on the island, accounting for roughly 80% of total grape production"
Santorini is best known for its indigenous white grape varieties, Assyrtiko, Athiri, and Aidani, though there are some wines made from international varieties as well as indigenous red grapes such as Mandilaria and Mavrotragano.
Assyrtiko is the main grape variety on the island, accounting for roughly 80% of total grape production. It is a multi-dynamic variety that adapts well to various bioclimatic conditions. As a result, its cultivation has spread almost throughout Greece. Within the Santorini ecosystem, the assyrtiko variety develops a distinct expression, yielding wines with metallic character, a full body, and a high alcohol content, while still maintaining high acidity and freshness.
The PDO Santorini, which was established in 1971, only includes dry white wines made from Assyrtiko (at least 75% of the blend), Aidani, and Athiri, and sweet wines made from sun-dried grapes that are made from Assyrtiko (at least 51%) and Aidani (a small quantity of other native white grape varieties is allowed).
Also worth noting, are the dry white wines labeled "Nychteri," which require ultra-mature grapes and wines with a high alcohol content (a minimum of 13.5% ABV) that have been aged in oak barrels for at least three months. Its name, "Nychteri," is derived from the Greek word "Nychta," which means "night." In the past, grapes were harvested during the day and pressed at night to take advantage of the lower temperatures.
Food Pairings with Assyrtiko
"keep in mind that the wine does not pair well with sushi"
Assyrtiko is one of the wines that proves the saying "what grows together, goes together," as it pairs with almost anything from the sea, such as sardines, grilled fish, fried calamari, and grilled octopus with olive oil and lemon. Oysters and lobster go perfectly with Santorini Assyrtiko. For non fish-based dishes, you can pair it with a Greek salad, feta cheese, "lemonato" chicken with potatoes, or even roasted lamb with lemon. However, if you ever visit one of the many restaurants or wine bars on the island that serve sushi, keep in mind that the wine does not pair well with sushi and will leave you with a taste similar to aluminum foil. Assyrtiko is simply too delicate for sushi.
Santorini wineries you should visit
Gaia wines
Gaia Wines is well-known in both Nemea and Santorini. The winery is located on the island's east coast, at Vrachies of Exo Gonia, between Kamari and Monolithos, by the sea and close to the airport. It is open to wine lovers from mid-April to October. Gaia Wines has transformed a stone-built industrial building that was once used to produce tomato paste and sun-dried tomatoes at the turn of the century into a modern winery.
The winery visit includes a tasting of the entire range of Santorini and Nemea wines as well as a tour of the winery.
If you visit Gaia wines, make sure to try and ask everything about their "Thalassitis Submerged", a wine made from 100% Assyrtiko that stays for 5 years submerged into the Agean sea.
Argyros Estate
Argyros Estate was established in 1903, but the Argyros family has had a long history in winemaking, producing wines for decades before opening their own winery. The estate is the largest private owner of vineyards in Santorini, with a current landholding exceeding 120 ha. The knowledgeable and expertly trained Estate Argyros staff can provide a memorable visit through a carefully structured range of options that cater to various needs. People looking for a quick stopover or a longer stay, casual wine drinkers or wine connoisseurs, will all find something to their liking, much to learn and much to enjoy. All Estate Argyros wine tours include time spent in the vineyards and on the winery's production side, followed by a tutored tasting of world-class Estate Argyros wines, including the famous Vinsanto, paired with artisanal cheeses and cold cuts.
Hatzidakis Winery
In 1997, Haridimos Hatzidakis and Konstantina Chryssou founded the Hatzidakis Winery. Konstantina first showed Haridimos her family's neglected vineyard at an altitude of 330 meters in the village of Pyrgos Kallistis. The vineyard had not been cultivated since 1956, creating an excellent opportunity for organic farming. It was Santorini's first organically grown vineyard, and it was DIO certified.
The winery continues to produce quality wines in limited quantities, always aiming for the expression of the island's terroir through Santorini's indigenous grape varieties and fermenting only with indigenous yeasts. These wines are made by young people who adhere to the Hatzidakis family's philosophy. Their production is made for people who appreciate high-quality Santorini wines.
The winery offers guided tours that typically begin in the area of the winery where you find the stainless steel tanks and end in the barrel cave, where Vinsanto has been aged for over 14 years! Each wine is presented in detail during the wine tasting. All the visitors, no matter if they know about wine or not, have the opportunity to learn about Santorini's grape varieties, wines, vineyards, and microclimate, as well as the organic farming that is practiced.
Artemis Karamolegos Winery
When Artemis Karamolegos invested in the production facility and privately owned vineyards in 2004, Artemis Karamolegos Winery made a dynamic entry into contemporary winemaking, producing, for the first time, protected designation of origin (PDO) wines. The winery proudly continues the family's winemaking tradition on the Greek island of Santorini. The winery's sommeliers will take you on a journey through the volcanic tastes and aromas of Santorinian wines in the specially designed wine tasting area. The staff of the winery have created a series of "interactive" wine tasting experiences, as well as food pairings that enhance the experience. The Karamolegos winemaking philosophy, combined with a presentation of each label, transforms the wine tasting into a priceless and unforgettable experience.
Venetsanos Winery
Venetsanos Winery is located directly above the port of Athinios, overlooking Santorini's magnificent caldera. The Venetsanos family built the winery in 1947, making it the island's first industrial winery. Its most notable feature was the structural design, which relied heavily on gravity to maximize energy efficiency at a time when access to electricity and other energy sources was extremely limited. The winery was built in an unusual way, starting at the top and working its way down. Venetsanos Winery now manages 15 hectares of vineyards, the majority of which are planted with the Assyrtiko grape variety. Athiri, Aidani, Platani, Mavrotragano, and Mandilaria complete the puzzle of the other indigenous grape varieties available for research and development in the region. The winery offers 30-minute to hour-long guided tours and wine tastings for both experienced wine lovers and newcomers to the wine community.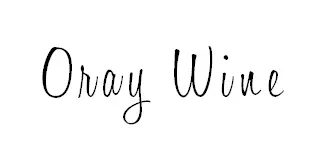 ---
Wine is a gourmet treasure, do not abuse alcohol!
None of this content has been sponsored
I did not receive any gifts or free samples that could be related to this article
---
Wine is a gourmet treasure, do not abuse alcohol!
None of this content has been sponsored
I did not receive any gifts or free samples that could be related to this article
---