If you are a complete beginner or stanger to the world of wine but you are eager to start learning and educating yourself, well, you have come to the right place.
My first advice to you will be to stay away from the fully theoretical courses that do not offer any wine tasting. The real enjoyment in the world of wine lies in the tasting experience. Wine tasting is the backbone of the wine experience, so it should be the core of your first courses. Do not worry about the theoretical side, you will have to learn plenty if you want to further your education later on.
My second piece of advice would be to avoid any course provider or wine events (meals, dinners…) that are not organized by a specialized and independent company. The risk is that they just want to make a profit and/or the wine is not the main focus of the experience (especially if the event is far from a wine-producing area, such as in non-producing countries). As such, you might be very disappointed and probably stop your wine journey for a while.
My final advice would be for you to consider either evening or weekend classes/tastings offered by a wine school. For a limited budget, you will have access to selected wines and a wine instructor that will lead your experience and provide you with the basics. Some classes are diverse in terms of the types of wines tasted, including white, rosé, red, and sparkling wines. Some other classes are focused on a color of wine or a region of origin. However, if you know nothing about wine, there is a chance that this limited scope will either disappoint you (if you do not like the style of wine and only realize it during the tasting) or not pique your interest in discovering many different styles of wine.
In line with this, the best option would probably be to engage in the first level of a wine certification. It can be very frightening at first if you really know nothing, but many of the Level 1 certifications are tailored to people like you. The most popular and accessible wine certification tailored for true beginners is the WSET Level 1. WSET stands for Wine and Spirit Education Trust, and its Level 1 is particularly designed for true wine strangers. It usually lasts for a full day (7 to 8 hours), during which you will taste roughly 20 to 25 wines with an instructor who will help you decipher the wines and give you the basics. The day usually ends with a short test to check that you have memorized the important knowledge. The class will be filled with people like you, even though some may have greater experience, which will be valuable for you as they tend to share their knowledge and experience with you.
You can find the list of WSET Level 1 providers in your area here.
Cheers and welcome to the world of wine,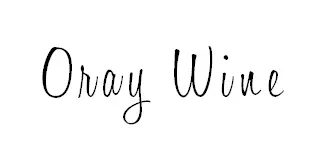 Follow me on my Social Media
---
Wine is a gourmet treasure, do not abuse alcohol!
None of this content has been sponsored
I did not receive any gifts or free samples that could be related to this article
---