A Blanc de Noirs (literally, "White from Blacks") Champagne is a sparkling white wine (elaborated through the Traditional Method also called "Méthode Champenoise") produced in the Champagne region of France from black grapes only (Pinot Noir and/or Meunier). It It frequently carries some tannins inherited from the black-skinned grapes. They typically taste a little more "raisiny," are more "frank", and have more expressive scents. It is likely to be stronger and fruitier on the palate (especially when made with Pinot Noir). Even though Blanc de Noirs Champagnes unquestionably have a higher body and texture than Blanc de Blancs Champagne, they often have lower acidity than Blanc de Blancs Champagnes, which helps explain why they have a little bit less potential for bottle aging (everything else being equal). This lower acidity is primarily caused by the type of grapes used (black grapes).
The term "Blanc de Noirs » is usually opposed to "Blanc de Blancs" (see the article on Blanc de Blancs to learn more).
What to expect from Blanc de Noirs Champagne?
Without any doubt, Blanc de Noirs Champagnes have a fuller body and exhibit a lesser pale color than "Blanc de Blanc".
Meunier is a black grape (often called Pinot Meunier) that can confer finesse and softness to a blend together with a paler wine color (than Pinot Noir) while still showing black-grapes associated aromas.
Pinot Noir is a black grape (probably famous for being the emblematic grape of extremely prized red wines made in Burgundy) that confers fuller body to the blend together with a more pronounced color, more pronounced aromas and a fruitier finish. Champagnes made from 100% Pinot Noir have more character than both Champagnes made from 100% Meunier or Champagnes made from 100% Chardonnay.
However, when Champagnes are labelled "Blanc de Noirs" they are usually made from a blend of both Pinot Noir and Meunier (Chardonnay being a white grape is excluded). As a consequence, they will show traits coming from both grapes and lean more toward one or the other depending on the percentage of each used in the final blend. By and large, "Blanc de Noirs" are wrongly perceived as lower quality than "Blanc de Blancs" Champagnes. This is mainly due to the fact that "Blanc de Blancs" have greater aging potential which is associated to higher speculative value (some old "Blanc de Blancs" Champagne being extremely sought-after). It is quite the same for Champagnes made from 100% Meunier (Meunier grape being often perceived as a lowest quality grape compared to Chardonnay and Pinot Noir). However, the prestigious producer Krug has clearly showed to the world the incredible value that Meunier can bring to a blend through its magnificent Grande Cuvée Champagne. On the other hand, Egly-Ouriet (probably one of the most underrated Champagne producers) has successfully championed the style of 100% Meunier Champagnes by showcasing the exceptional finesse and refinement of that grape.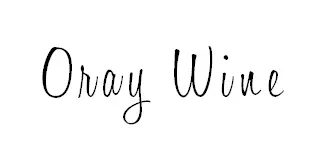 Follow me on my Social Media
---
Wine is a gourmet treasure, do not abuse alcohol!
None of this content has been sponsored
I did not receive any gifts or free samples that could be related to this article
---