A Blanc de Blancs (literally, "White from Whites") Champagne is a sparkling white wine (elaborated through the Traditional Method also called "Méthode Champenoise") produced in the Champagne region of France from white grapes only. Depending on the terroir and different winemaking factors, it can be rich and robust or delicate with a unique Finesse. These wines typically have a long lifespan and develop depth and complexity over time. Prior to 1980, the other white grapes authorized in the Champagne appellation—Pinot Blanc, Petit Meslier, and Arbanne—could also be used to create Blanc de Blancs, but they are no longer allowed (for Blanc de Blancs).
The term "Blanc de Blancs » is usually opposed to "Blanc de Noirs" (see the article on Blanc de Noirs to learn more).
What to expect from Blanc de Blancs Champagne?
They usually appear leaner, tensed and more austere (with a very distinctive high acid level) in their youth but they have unmatched aging potential thanks to the acidity structure offered by the Chardonnay grape. They are usually pale lemon in color during their youth and can turn to pale gold (or even medium gold) as they age (longer lees aging increase the color intensity faster than bottle aging; Champagnes blanc de blancs with short time of lees aging usually struggle attaining the gold color).
It's the same for their aromatic intensity, Blanc de Blancs Champagnes that undergoes 12 to 15 months of lees aging usually exhibit delicate apple, pear and lemon aromas coupled with fine autolytic aromas of brioche and dough bread. Blanc de Blancs Champagnes aged for a period exceeding 15 months on lees will start to show a more pronounced autolytic aromatic (brioche, bread dough, biscuit…) together with an increased texture and body sustained by the distinctive acidity of the Chardonnay (again with flavours of apple, pear and lemon). The longer lees aging is a very expensive process that will generate increased costs for producers which explain the premium and super premium prices reached by these wines. By a rule of thumb, the longer the Champagne has been aged on lees, the higher the quality; and the longer they have been aged on lees the better they will beneficiate from extended bottle aging in final customers' cellar. However, pass a certain point (generally over 5 years of lees aging) the more rapid the Champagnes will evolve once in the bottle; hence, the shorter time they will be able to sustain bottle aging (see my article on Late Disgorged and Recently Disgorged Champagnes). This is thought to be related to the effect produced by the disgorgement process on Champagnes that have undergone extended lees aging.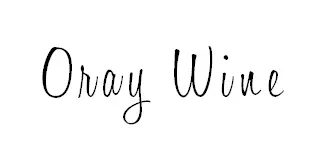 ---