A crucial player in every vineyard is the "Maître de Chai". The maître de Chai is a French term to designate the cellar master who is in charge of all tasks related to winemaking in the cellar. The success of a wine's elaboration depends on his approval and is under his complete control. The "cellar master" is the keeper of the viticultural history and winemaking traditions of the terroir to which he belongs. He also knows the know-how and recipes from earlier times to which he adds his experience, knowledge, and most recent scientific findings to the wine. He is aware that despite what contemporary man thinks he has power on, the moon, the sap, the seasons, the cold, and many other factors still have an unpredictable and enigmatic effect on wine.
The cellar master is, above all, endowed with exceptionally fine and subtle senses. He is a philosopher and a man of science, a traditionalist and receptive to scientific progresses. He alone decides when it's best to press a must once the alcoholic fermentation has finished. He alone decides whether to bottle. He is the only one who can predict the vinification and maturation techniques that will be applied to turn a glass of unfermented grape juice into the desired wine. While his qualities are still invisible to regular people, he is the only one who can predict in a glass of young wine the promises of a bright future.
The trained eye, the imperturbable senses of smell and taste of the cellar master, who rules over the cellar like a wise man in charge of maintaining ancestors' knowledge, cannot be replaced by any instrument, no matter how advanced.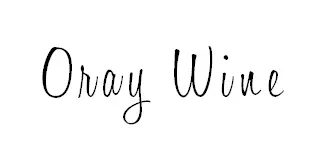 Follow me on my Social Media
---
Wine is a gourmet treasure, do not abuse alcohol!
None of this content has been sponsored
I did not receive any gifts or free samples that could be related to this article
---