A vintage champagne is only produced in good years (according to an old Champagne saying, the years when the vines have received their hundred days of sunshine). Vintage champagnes used to represent the highest quality offered by Champagne houses before the advent of their "Cuvées" (e.g. Cuvée prestige). Indeed, for their making, only the best grapes were chosen (only from the same harvest year), from the best vineyards and from a year considered exceptional for producing vintage Champagnes. These wines were the subject of particular attention during their elaboration as well as during their maturation.
Today, although this distinction has remained in the popular imagination, this is not always the case. Indeed, vintage Champagnes no longer necessarily constitute the "tête de cuvée" (highest quality) of all producers. Although many producers continue to age their vintage champagnes on the lees for longer than their non-vintage champagnes, they are not precisely required to do so (vintage = minimum of 12 months on the lees with a minimum of 36 months after drawing; non-vintage = 12 months on the lees with a total maturation of 15 months).
It is therefore not a criterion of ultimate distinction as to the final quality of Champagne. Vintage Champagne actually tells the story of a vineyard in a given year, while non-vintage Champagne aims to express a timeless vision of the expression of a vineyard as seen by a champagne house or a winemaker. Non-vintage Champagnes therefore express a certain style (often called ("house style") specific to each producer and each Champagne house. Non-vintage Champagnes can be of very good quality and aim to provide consumers with a certain homogeneity and consistency from year to year (harder to achieve with Vintage Champagnes). This is done primarily through the blending of wines from several different years, several vineyards, several grape varieties and various reserve wines.
Vintage champagnes, on the other hand, are said to benefit from a very long maturation period on the lees designed to produce strong autolytic notes (brioche, bread dough, etc.) and give the wines superior texture and more complexity. Therefore, costs and final quality can be far greater than what most non-vintage champagnes can offer given the cost connected with these additional maturation times (that most producers associate with higher quality grapes, terroirs…).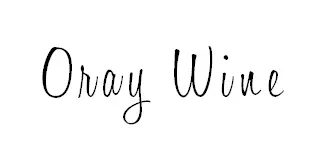 ---