Brazil is immense; it's the fifth largest country after Russia, Canada, China and the USA. And although Brazil is known for its tropical rainforest and warm climate, the country's southern tip has the right conditions to grow wine grapes.
Brazil produces over three million hectolitres of wine from its 83,000 hectares of vines, making it the third-largest wine-producing country in Latin America (after Argentina and Chile) and the 16th worldwide, right after New Zealand. So, is the wine any good?
Due to Brazil's tropical latitudes, only 10% of its vineyards are planted with Vitis vinifera varietals (used worldwide to make fine wine). What's even more interesting, although producers in Brazil make wine in all styles, the country is gaining recognition for its sparkling wine! Let's talk about the five most representative wineries in the land of samba and capoeira.
Chandon Brazil
Chandon Brazil is by far the largest winemaking company in Brazil. Established in 1973, this is a branch of the well-known Champagne house, Moët & Chandon. As mentioned above, sparkling wine is a big deal in Brazil, and every bottle produced is consumed within the country.
Chandon Brazil produces sparkling wines in all styles, from Brut to Demi-Sec; they make pink bubbles as well, all from fruit grown in their vineyards in the Serra Gaucha and Campanha. Interestingly, the company's flagship Brut style is made with roughly equal parts of Chardonnay, Pinot Noir, and Riesling Itálico. Note that the Riesling Itálico (probably of Italian origin) is sometimes called Welschriesling and is different from the German Riesling grape. While remaining a white grape, the Welschriesling is better adapted to hotter climatic conditions and gives a different aromatic profile.
Casa Valduga
Casa Valduga is an iconic Brazilian winery at the heart of the Vale dos Vinhedos (the valley of vineyards), the first Denomination of Origin in Brazil.
Luiz Valduga founded the family-owned estate in 1992. The entrepreneur wanted more than just making fine wines in Brazil; Mr. Valduga single-handedly established the foundation of the region's thriving wine tourism industry. Try the estate's award-winning Gran Chardonnay D.O.
Miolo
Miolo is a quality-minded winemaking group making wine in four distinct estates in Brazil's finest terroirs. Miolo makes still and sparkling wines from its own grapes grown in Vale dos Vinhedos, Campanha, and Vale do Sao Francisco.
Miolo is also one of the few Brazilian estates with a presence in international markets. The wine to try? Miolo Single Vineyard Riesling Johannisberg. After sparkling wines, Riesling might just be the country's most exciting category.
Lidio Carraro
Five generations of grape growers and winemakers have put Lidio Carraro winery on the map as one of the most prestigious estates in the country. The family-owned winery has vineyards along the State of Rio Grande do Sul, including some of the most exemplary plots in Vale dos Vinhedos.
Although Lidio Carraro produces award-winning sparkling wine (sponsor of Brazil's Formula 1 event), they also make superb white and red wines. Try their Grande Vindimia Quorum, a blend of Cabernet Sauvignon, Tannat and Cabernet Franc.
Família Geisse
Mario Geisse was Chandon Brazil's winemaker in the late 70s and 80s before founding his own family estate. This winemaker's skills have made wine enthusiasts in the country and abroad seek his creations, considered the first Cult Wines in Brazil. The winery was named New World Winery of the Year by Wine Enthusiast in 2014.

The estate is located in the small wine region of Pinto Bandeira, where Mr. Geisse grows premium Chardonnay and Pinot Noir grapes for his exclusive sparkling wines. Wine to try: Cave Amadeu Laranja Nature — sparkling wine made with the Champagne method that's as good as any premium sparkling wine from anywhere in the world.
Is the world ready for Brazilian fizz?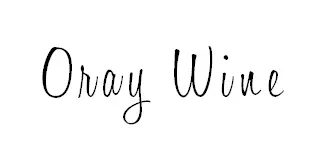 Follow me on my Social Media
---
Wine is a gourmet treasure, do not abuse alcohol!
None of this content has been sponsored
I did not receive any gifts or free samples that could be related to this article
---
Wine is a gourmet treasure, do not abuse alcohol!
None of this content has been sponsored
I did not receive any gifts or free samples that could be related to this article
---