Paros's wine, like Santorini's, but unlike the other Cyclades', is not a novelty. The inhabitants of the island have been producing wine for thousands of years, and now the entire island, along with its neighboring island called Antiparos, is part of the PDO Paros, which was established in 1981. It produces both white and red wines. However, because Paros is a popular tourist destination, construction and changes in the island's occupational profile have had a significant limiting impact on viticulture over the last decades.
Winemaking in Paros: a Brief History
When Phylloxera hit the rest of Europe, many Greek islands, including Paros, were left unaffected due to their soil and climatic conditions. Consequently, they kept producing wine to export to Western countries whose production had fallen back due to the disease. By the mid-twentieth century, the island had a viticulture area of 10,000 acres and five wineries.
However, Paros saw rapid development in the field of tourism in the 1970s, and the remaining grapevines now covers only about 1,200 acres. The island was promoted as a viticultural location in 1981, with a Protected Designation of Origin (PDO) for wines produced from the Mandilaria and Monemvasia grape varieties.
In addition, a Malvasia Paros PDO was established in 2011. It includes sweet wines made from sundried Monemvasia (at least 85% of the blend) and Assyrtiko (up to 15% of the blend). Before bottling, the wine must be aged in barrels for at least 24 months.
Terroir
Paros is a flat island with strong summer winds (called Meltemia) and limited rainfall during the summer season, but it also has higher humidity levels than other Cycladic islands. The vines are grown on rich calcareous, sandy, and sandy-clay soil eroded from the slopes of Mount Profitis Elias. The central part of the island is mountainous, reaching a height of 724 meters (2375 ft.). The vines grow freely in bush form, with many self-rooting. The old wood spreads horizontally while young shoots grow vertically, forming a vine-covered floor, a system known locally as Aplotaries (from the Greek verb 'Aplono', which means' To Spread').
Varieties
The vineyards are primarily planted with Monemvasia and Mandilaria grapes, but other indigenous varieties are grown that are not used in the blends of PDO Paros wines. These varieties include the rare Maloukato, the white Potamisi which can be considered as the star of the Cyclades , the slightly tannic early-ripening red Mavrathiro, the fruity and tannic Vaftra, and the Aidani Mavro, a light-skinned, very vigorous variety producing very soft, very fruity reds(or some of the most intriguing rosés).
The uniqueness of Paros wines
There's something special about Paros wines that you won't see anywhere else in Greece. Paros is the only PDO wine region where winemakers are permitted to blend red and white grapes. When it comes to wine legislation, the countries of the Old World, including Greece, can be very strict, so it may come as a surprise that this is permitted. White wines classified as Paros PDO must be made entirely of Monemvasia. But things are different for soft red colored Paros PDO wines, which can be made with up to 65 percent white Monemvasia and at least 35 percent red grape Mandilaria.
If you're wondering why that happens, it's because Mandilaria has very harsh tannins, but when blended with Monemvasia, they become softer.
The wineries of Paros : My Top Choice
When it comes to the wineries of Paros, there may not be many, but the wines they produce are high quality and made with great respect to the traditions of winemaking.
o Moraitis Wines
You can't talk about Paros wines without mentioning Moraitis wines. The winery of the Moraitis family is located near the beach of Aghioi Anargyroi in Naoussa (not to be confused with the winemaking area of Naoussa in northern Greece). Manolis Moraitis founded it in 1910. He grew his own vineyards and gathered and vinified grapes from various vineyards on the island. The Moraitis Winery now owns 18,000 m2 of organic vineyards in selected vine cultivation areas of the island, primarily featuring indigenous Paros varieties such as Monemvasia, Mandilaria, Aidani Black, Vaftra, and Karampraimi. They also grow Assyrtiko and Malagouzia. Manolis Moraitis, a third-generation winemaker and tradition keeper, wants to preserve the character of the local vineyards while revealing the quality of their varieties. Don't pass up their "Paros Oak Fermented" from 100% Monemvasia. This wine is aged in oak barrels for four years, producing a wine with floral and citrus aromas, as well as notes of vanilla and dry nuts. It has a full body and a long-lasting aromatic aftertaste. It is balanced and "oily."
o Louridis Winery
Sofia and Nikos Louridis own and operate the Louridis winery. The winery's history begins in 2008, when the winery, distillery, and bottling plant were established in Marpissa, Paros, Greece. Monemvasia and Mandilaria are planted in their privately owned vineyards on the east side of Paros, and are excellent raw materials for the production of top quality wine due to the sun and the sea of the Aegean. One white and one red PDO Paros wine are produced by the winery. The Louridis dry white wine shows a vibrant color, aromas of peach and wild flowers, a rich mouthfeel, and a refreshing finish. Their dry red wine is a typical Paros red, with a deep ruby color, aromas of red fruit and vanilla, a velvety mouthfeel, and a long finish.
o Domaine Roussos (Asteras Winery)
Domaine Roussos is a new winery in Paros' Asteras region. The winery began with only 130 family-owned acres planted linearly with indigenous Paros varieties. The first large planting of vines was 40 acres in 2007, and another 30 acres were covered with vines over the next four years. The Roussos winery has established high standards and is committed to providing high-quality bottled wine for all tastes at a reasonable price. A must-try is their rosé wine, which is made entirely of Adani Mavro. This variety produces a distinct rosé wine with a soft orange color and a very rich aromatic bouquet of red fruits and flowers.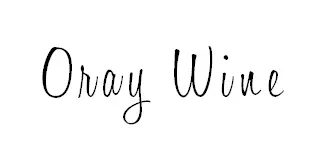 Follow me on my Social Media
---
Wine is a gourmet treasure, do not abuse alcohol!
None of this content has been sponsored
I did not receive any gifts or free samples that could be related to this article
---
Wine is a gourmet treasure, do not abuse alcohol!
None of this content has been sponsored
I did not receive any gifts or free samples that could be related to this article
---