Malagousia, or melaouzia, as some people in Greek villages call it, is a white grape variety native to Greece. Malagousia is widely known as a grape that has been resurrected because, up until the 1970s, very few people knew about it and it was considered to be extinct. Today, due to the efforts of viticulturists and winemakers around Greece, Malagousia is a widely known variety that provides excellent dry white wines and some sweet ones as well.
Historically, the variety originated from Aitoloakarnania, where it was cultivated on a very small scale, and now it is grown on 182 hectares all around Greece. Malagousia makes great wines, both as a stand-alone variety as well as in combination with other native Greek or international varieties. Many wines with a protected geographical indication (PGI) feature the variety, and it is also used in a blend along with Athiri and Assyrtiko in the white wine of the PDO (protected designation of origin) Rhodes.
What to look for in a Malagousia wine
"medium body, subtle acidity, and tend to leave an "oily" sensation on the palate"
The typical characteristics of the variety are high alcohol content, with ABVs (Alcohol By Volume) that can reach up to 13% for dry wines, medium body, subtle acidity, and tend to leave an "oily" sensation on the palate. Malagousia is a highly aromatic variety with prominent notes of white flowers (jasmine and citrus blossoms), ripe stone fruits (peach and apricot), as well as citrus fruits like lime, grapefruit, and lemon. If the variety is cultivated in a cool climate, then you might notice herbal notes like green tea and spearmint. Malagousia, from warmer climates, has a more tropical character, featuring notes of mango, pineapple, and passion fruit.
As mentioned earlier, there are also dessert Malagousia wines.These are still very fruity but also more honey-like, with notes of honeysuckle, honeycomb, orange jam, and apricot. Sweet wines that have spent some time in oak barrels exist, but they may be difficult to find as the most common versions are the flowery ones that are bottled right after they leave the tank.
Recently, due to the popularity that the natural wine movement has gained, there have been a lot of natural Malagousia wines. This winemaking practice of fermenting the wine juice along with the skin of the grapes seems to agree with this variety, as the oily mouthfeel blends with the mellow tannins that come from the skins of the grapes, and the fruity character of the wine is even more accentuated.
Food Pairing with Malagousia
When it comes to food pairing, one of the things that I have always been taught and continue to believe is "what grows together, goes together," which means that Malagousia is a perfect match for Greek dishes. Since the variety has a strong aromatic profile and a very unique "oily" texture, it is a perfect match for shellfish like calamari and cuttlefish, either roasted or sauteed, in order to maintain their "buttery" texture and blend with the wine. Malagouzia can perfectly complement green salads and pasta with light sauces or pesto. The wines that have more "herbal" notes can go with light dishes that include chicken, fish, traditional cheese pies, and green salads. Traditional Greek orange pies, or anything that is fruit-based, even a pavlova, are a perfect match for the sweet versions of Malagouzia wines.
Discover the wineries
Domaine Porto Carras

This is where the resurrection of the variety took place, as Domaine Porto Carras was the first winery to bottle a Malagousia, thanks to the efforts of the oenologist Vangelis Gerovassiliou. This wine's appellation is PGI Halkidiki and it is made in the region of Macedonia. This organic wine is partly aged on lees for a few months and partly barrel aged, resulting in an intensely aromatic profile. You will notice floral aromas, along with stone fruit. It is deceptively drinkable given its high ABV (13.5%). Flavorful, fresh and scented, without being "too much". A perfect example of a wine made from the Malagousia grape.
Ktima Gerovassiliou

The Ktima Gerovassiliou winery has gained 105 distinctions for its Malagousia over the years, so you know it's definitely worth a try. It's part of the appellation PGI Epanomi. The zone's wines are among the most successful and highly acclaimed PGI wines in Greece. The vinification process is partly done in stainless steel tanks and partly in French oak barrels, After that, the wine is left in contact with the lees for a few months to become fully structured. In this Malagousia, you will find characteristic notes of ripe fruit, like pear, mango, and citrus aromas.

Ktima Gerovassiliou makes a great sweet wine from grapes that are left to overripen on the vines, but that can only happen in the years when the weather allows it, so you could say that this is a rare find. The must that comes from pressing the grapes is vinified in French oak barrels, where it stays and ages for 3 years. The resulting wine has a straw gold color and aromas of fruits and honey. If you like sweet, aromatic wines , you'll love this "Gliko Lefko."
Domaine Lafazanis

Another award-winning Malagousia is Geometria (which literally means Geometry) by Domaine Lafazanis. It's part of the appellation PGI Peloponnese, which means that the wine is made in a relatively southern part of Greece, as opposed to the previous wines mentioned that are made in the northern part. From this Malagouzia, you can expect the characteristic fruity and floral aromas, as well as a balanced flavor and a lingering finish.
My Advice
If you're trying to expand your palate by tasting wines from around the world, a Greek Malagouzia is definitely a must-try. Fruity and fresh, structured but not overwhelming, dry or sweet, it's a perfect match for the summer.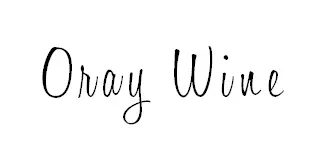 ---
References and citations
"Ampelographia" by Stavrakas, D. E. , Ekdoseis Ziti, Peraia, Thessaloniki – 2. Edition
---
Wine is a gourmet treasure, do not abuse alcohol!
None of this content has been sponsored
I did not receive any gifts or free samples that could be related to this article
---