It's no secret that Mexico is an up-and-coming wine-producing country. The North American country is the 34th largest wine producer, and although its yearly wine consumption is still negligible compared to prominent wine-loving countries, with just over six glasses of wine per person per year, Mexico's winemakers are making everything right — that's exciting for wine lovers worldwide.
The new and not-so-new generations of winemakers in Mexico are looking at the current trends in the wine world and jumping into them. This means that more vineyards are being converted to organic and sustainable farming every year. Here are the most interesting sustainable wineries in Mexico.
1. Bodega Santos Brujos
Santos Brujos, the 'Holy Sorcerers', is the only biodynamically-certified winery in Mexico. The wines are made with organically grown grapes and no additives in the vineyard or winery. The estate also uses natural fertilizers and works the vines according to the lunar calendar — biodynamics in a nutshell.
The Baja Californian winery has been Demeter Certified since 2013, and its wines have earned praises in global competitions, including the International Organic Wine Awards.
Located in the well-known Valle de Guadalupe, Santos Brujos produces a full-bodied Chardonnay with expressive tropical fruit, a ripe but earthy Tempranillo, and a mineral (and a bit funky) rosé.
2. Rancho San Miguel, Ley XVIII
Rancho San Miguel, a relatively new estate in Ensenada, Baja California, makes a superb 100% Carignan called Ley XVIII and made with organic grapes and aged for 12 months in new American oak. This fruit bomb is one of the region's most notorious wines made with organic grapes. At the same time, Ley XVIII is giving notoriety to this lesser-known and not-all-that-popular grape variety.
The wine's name, Law XVIII, refers to the Royal Decree of 1595, in which the Spanish Crown forbade wine production in its American colony, AKA Mexico. The legend says the country's wine was so good it was stealing the spotlight from Spain's own wines. Ley XVIII is undoubtedly turning a few heads for its originality and quality.
3. Casa Madero
Casa Madero is not only one of the largest wine estates in Mexico, but it's also the oldest. In fact, this is the oldest winery on the entire continent, founded in 1597.
Casa Madero is also worth mentioning for its uncommon location. Although over 70% of Mexican wine is produced in Baja California, Casa Madero is not in Baja but in Coahuila. The estate is located in the paradisaic Valley of Parras (the valley of vines). An authentic oasis, the verdant region is surrounded by one of the driest deserts in the world.
The historic winery is also one of the first to achieve a USDA Organic certification, although only a few plots of the estate's 400+ hectares of vines are tended organically. The winery's Chardonnay and Cabernet, made with organic grapes, are amongst their finest releases and tasting them side by side with its non-organic wines is revealing.
4. Mogor Badan
Mogor Badan makes Mexican wine "à la française" (French Style). Located in the Guadalupe Valley, the family-owned estate makes wine with organically grown grapes. Its catalog includes a bold Bordeaux blend and a refreshing white wine made with, Switzerland's flagship grape, Chasselas.
The Badan family tends their estate, El Mogor, like a garden, and their winery is one of the oldest in the region, going back to 1987. Sadly, there's not enough Mogor Badan to go around; the winery produces limited amounts of wine every season. Of course, the wines are scooped by connoisseurs and enthusiasts swiftly.
Mexico's vinous future is bright for sure, and it's also green.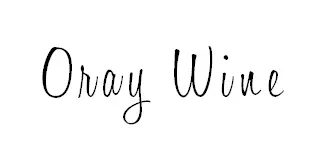 Follow me on my Social Media
---
Wine is a gourmet treasure, do not abuse alcohol!
None of this content has been sponsored
I did not receive any gifts or free samples that could be related to this article
---
Wine is a gourmet treasure, do not abuse alcohol!
None of this content has been sponsored
I did not receive any gifts or free samples that could be related to this article
---