In ancient times, the core of Nemea's wine region was known as "the Land of Phliasia," and its wine was popular with an "international" audience who traveled to the ancient Nemean Games, one of the most important spectacles in Greek history. Phliasion wines became known as Agiorgitiko over time. Today, Nemea is Greece's largest PDO (Protected Denomination of Origin) wine production zone, and its lush grape cultivation demonstrates why Homer named it Ampelóessa, which means "full of vines."
Terroir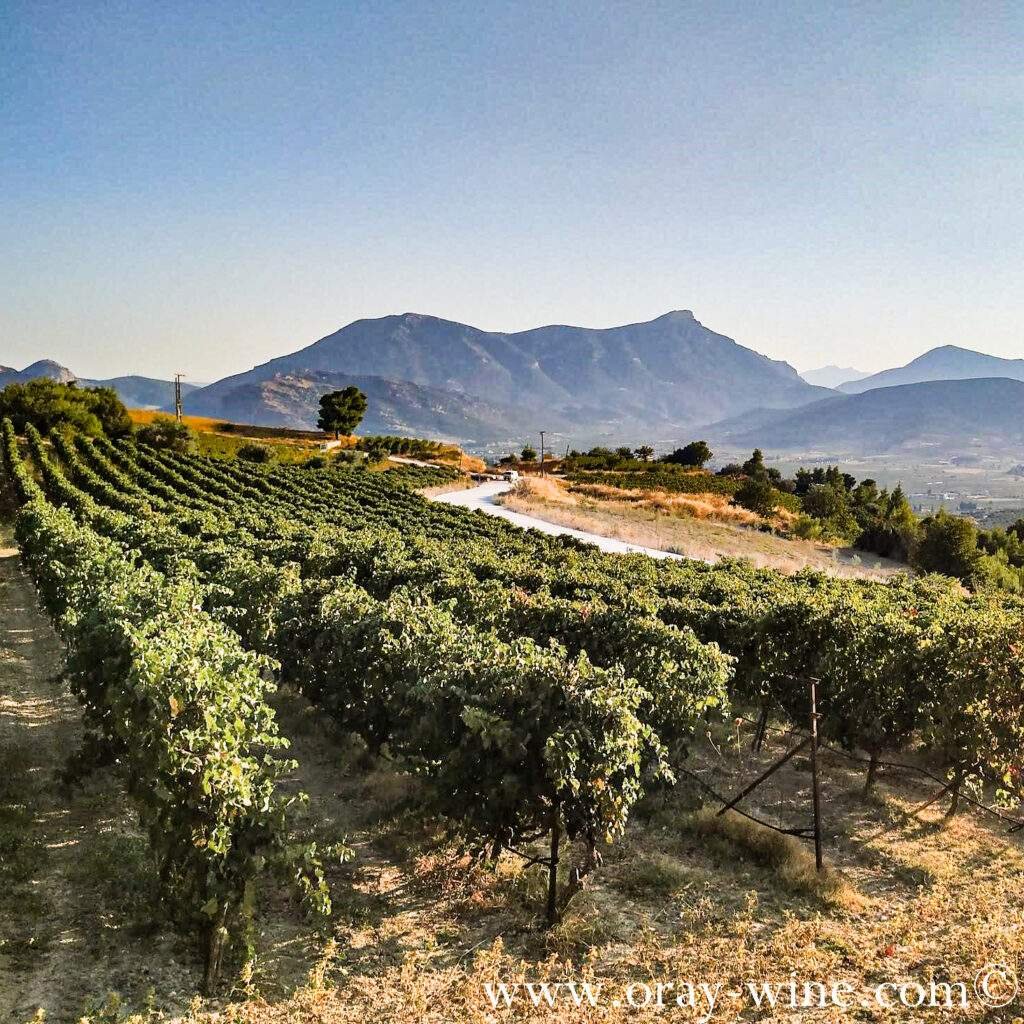 Nemea has a unique terroir, which distinguishes it from the other winemaking regions in the Peloponnese, where it is located. The vineyards are mostly found in the highlands, as the zone's altitude ranges from 90 meters to roughly 1000 meters. Warm days and chilly nights work together to produce very good raw material throughout the ripening phase, which lasts from August to September. Nemean soil is made up of clay, stone, gravel, and sand. The soil's unique composition holds all of the required moisture and feeds it to the plants.
Varieties
For all those reasons mentioned above, combined with the extensive knowledge that winemakers in the region have, there are a lot of varieties grown in Nemea, both indigenous and international. Native Greek varieties include Asyrtiko, Malagousia, Kidonitsa, Malvasia, and Sklava.
"One variety, however, stands out the most and is the star of Nemea"
Kidonitsa is a unique and ancient Greek grape that was nearly extinct at one point. It was saved by several Peloponnese growers who recognized the grape's exceptional potential to make aromatic white wines with a distinct character. Sklava is a rare and nearly extinct white-skinned grape variety grown in the eastern Peloponnese, particularly in Argolida, its birthplace, and Nemea. Sklava was traditionally blended with other grape varieties, but there are some examples of single-varietal Sklava wines made by producers attempting to revitalize the variety. Cabernet Sauvignon, Merlot, Syrah, Chardonnay, Sauvignon Blanc, and Gewurztraminer are some of the international varieties grown in Nemea.
One variety, however, stands out the most and is the star of Nemea. This variety is none other than Agiorgitiko (pronounced "eye-your-yee-tee-ko"). Agiorgitiko cultivations currently span approximately 2.5 hectares in Nemea. The Nemea PDO, created in 1971, is only for dry or sweet red wines made entirely of this variety.
The importance of Agiorgitiko
"known as a "versatile" variety because of its capacity to create a wide range of wines"
This charismatic variety is one of the noblest varieties in Greek vineyards and one of the richest colored varieties that we can find in the country. Differences in altitude, microclimate, and soil composition create different "expressions" of the variety.
Agiorgitiko is known as a "versatile" variety because of its capacity to create a wide range of wines, from fresh and rosé to powerful aged and dessert sweet. Agiorgitiko has an exquisite and highly fruity taste. It has medium to high acidity, silky tannins, and a medium body.
Young wines of the style have an intense purple color with purple highlights. On the nose, the aromas of red fruits stand out, such as cherries, sour cherries, plums, and raspberries, while their aftertaste is fruity.
Rosé Agiorgitiko can be found in colors ranging from pale to intense pink. It is delicate, with a wonderful fresh and cool character and the aromatic intensity of red fruits.
Aged Agiorgitiko is more complex. Ruby in color, with an exuberant body, aromas of red fruit jam, chocolate, sweet spices, tobacco, and wood with a long aftertaste stimulate the senses. Their tannins are, of course, prominent but at the same time soft.
The sweet wines of the variety are dominated by aromas of dried fruits, such as fig, plum, raisin, and caramel.
Food Pairings with Agiorgitiko
"An aged Nemea needs more exuberant sauces and meats"
Rosé wines can be combined very nicely with salads, pizza, pasta with light red sauces, or even with delicious vegetable pies.
A fresh Agiorgitiko highlights appetizers, meat or fish dishes with lighter sauces, and also spaghetti with minced meat.
An aged Nemea needs more exuberant sauces and meats like roast beef, sausages, traditional Greek moussaka, and even burgers.
Sweet wines from Agiorgitiko match with chocolate. A souffle (soufflé) with dark chocolate, a chocolate pie, a chocolate bar or chocolates with caramelized nuts create an explosive combination with sweet wine.
Nemean estates you should really know, visit and/or try
This winery was founded in 1994 on the south-western slopes of Koutsi, at an elevation of 650 meters, and has now become one of Nemea's household names. Wines from Gaia are exported to 25 countries worldwide, ranging from Japan to the United States. Their production is guided by consistency and a commitment to quality. The steady increase in exports and the prizes that Gaia Wines has acquired demonstrate that this incredible journey best represents the aspirations and goals of the people at Gaia Wines, and it will continue to develop a thirst for new experiences and knowledge.
Semeli established their huge vineyard in 2003 at 600 meters above sea level in the village of Koutsi, just a short distance from Gaia. Their finest white, Thea, is aged on fine lees for a distinctive and almost Burgundian take on Moschofilero, earning winemaker Leonidas Nassiakos a gold medal at the 2017 Decanter World Wine Awards.
George Palivos founded the winery in Ancient Nemea in 1995. The vineyards are predominantly planted with Agiorgitiko, with some Roditis, Malagousia, Chardonnay, Merlot, Cabernet Sauvignon, and Syrah. It is worth noting that all of the grapes from Palivou Estate are farmed organically. Their vines are located in a range of altitude varying from 300m to 600m and cover a variety of soil types such as calcareous, clay, loam, sand, and gravel.
Nikolaou Estate was formed in 1984, continuing a family heritage of winemaking that began in 1936. The mountain air and the dampness of the mythological river Asopos create a one-of-a-kind microclimate for the 14-acre organic vineyard. Winery Nikolaou's organic vineyard is located in Douramani and covers an area of 0.11 km2. Its farming adheres strictly to organic agricultural standards, with the goal of preserving the winery's distinctive microclimate as well as the ecosystem of the surrounding region.
Thanasis Papaioannou, the founder of Organic Vineyards Papaioannou, was one of the first wine growers-producers in Greece to embrace and support the concept of true Greek terroirs and their wines, with regard for the environment and its balance. Thanasis Papaioannou has made sure to plant the optimum variety, native or international, depending on the particular mesoclimate, in their large, privately held vineyard in different regions of Nemea.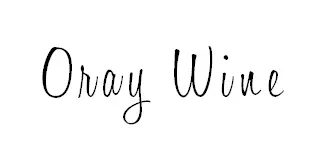 Follow me on my Social Media
---
Wine is a gourmet treasure, do not abuse alcohol!
None of this content has been sponsored
I did not receive any gifts or free samples that could be related to this article
---
Wine is a gourmet treasure, do not abuse alcohol!
None of this content has been sponsored
I did not receive any gifts or free samples that could be related to this article
---