Cyprus has a very ancient history concerning winemaking, as it started to produce the famous Commandaria 5000 years ago. Apart from the fact that Commandaria is now a recognized Protected Denomination of Origin (P.D.O) in Europe, Cyprus is also famous in the wine world for having totally escaped the Phylloxera pandemic, resulting in very old and ungrafted vines throughout the island.
However, nowadays we still do not easily make the connection between Cyprus and the world of wine. Can we find quality and interesting wines from Cyprus? Which wine should we buy when visiting the island? Which wine should we bring back as a gift or souvenir from our trip there? Where to find the best wineries? Which grape varieties should we favor?
According to the wine laws in Cyprus, there are five main regions: Laona Akamas, Vouni Panayia Ampelitis, Krasohoria- Limassol, Pitsilia, and Commandaria. And seven wine routes where we can find all the precious wineries. These routes correspond to the five main regions, plus Diarizos Valley and Lefkosia (since 2014).
This article will dig into these five regions as it is easier to identify the best wineries within each and will try to provide more details about their respective quality wines, growing trends, and distinguished brands.
Laona- Akamas -West of Paphos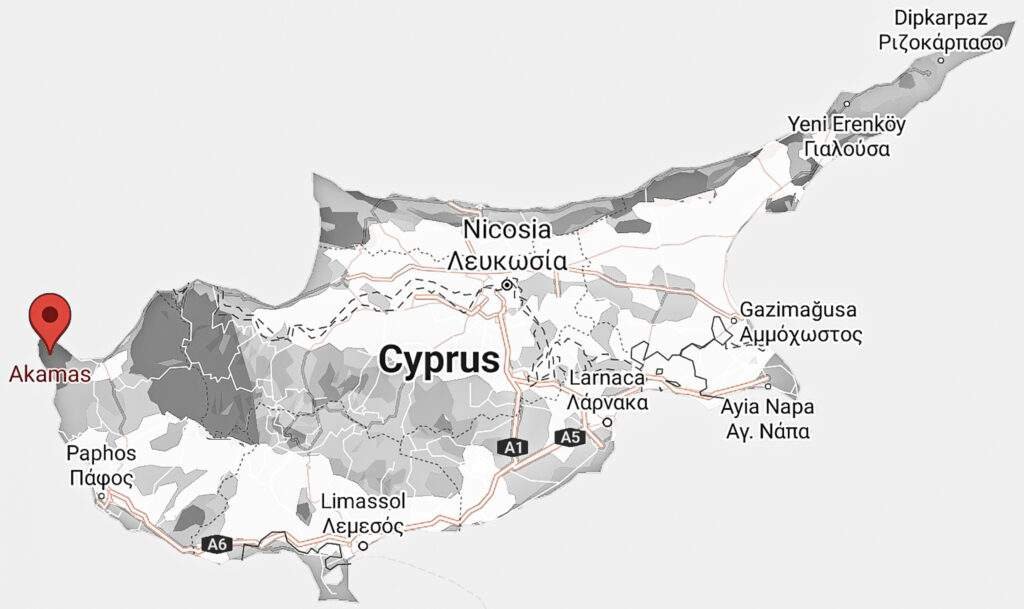 The microclimate of the region is affected by the sea breeze and the neighbouring 'Stavros tis Psokas' forest, the 'Everton dam' (sometimes called Evertou) and the 'Stavros tis Psokas' River. The local climate shows mild winters and mild summers.
"the most popular winery among Cypriots"
The best winery is probably Vasilikon winery, as it is the most popular winery among Cypriots. Its most iconic wines are the premium dry red 'Methy' (made from the Cabernet Sauvignon grape and aged in French oak barrels) and the refreshing dry rosé 'Einalia' (made from the Syrah and Maratheftiko grapes) that show a vivid pomegranade colour and outstanding aromas of sweet cherries.
In this area we can also find some interesting wineries, such as the 'Fikardos' winery, with its rare indigenous grape varieties. I really advise you to try its wines made from either the Xinisteri white grape or the Spourtiko white grape.
"the two most widely planted grape varieties on the island: the Xinisteri (a white grape) and the Mavro (a red grape)"
The 'Kamantarena Winery' is one of Cyprus's largest producers, producing over 3.000.000 bottles per year. Its traditional premium-aged spirit, 'Zivania' (also spelled 'Zibania'), is worth a try. The 'Zivania' is a very popular spirit locally that is made from the two most widely planted grape varieties on the island: the Xinisteri (a white grape) and the Mavro (a red grape). This winery also produces a dry wine collection called 'Project X'. Its red 'Project X' from the Maratheftiko grape shows some promises. Its white 'Project X' made from the Xinisteri is also interesting. The only slight problem is that you will only be able to find these 'Project X' dry wines directly at the winery.
Vouni Panayia- Ampelitis – Northeast of Paphos City
Depending on whether you are in the upper or lower part of the Vouni Panayia-Ampelitis region, this unique small area has two distinct microclimates. The upper region is high in altitude, with cold winters and mild summers. The lower part of the region is low to middle altitude (up to 500 meters) and has cool summer nights and mist in the early autumn. Throughout the region, you can find various soils which can give extraordinary minerality and a long aftertaste to some of the wines made.
The 'Vouni Panayia', winery is located on the highest point of the region, with outstanding old vines of traditional grape varieties. I would really advise you to try its dry white called 'Promara' (made from the indigenous 'Promara' grape). It shows white lilac and white guava aromas together with a long aftertaste of lemon.
"the first organic winery in Cyprus"
The 'Tsangarides winery' is the first organic winery in Cyprus and is locally renowned for its wines made from the white Xinisteri grape (Medium Dry or Dry) and its unique 'Vasilissa' (an autochthonous forgotten grape). The 'Vasilissa' is a balanced wine with an elegant medium body and jasmine/elderflower aromas and a long aftertaste of dragon fruit.
The 'Makarounas boutique winery' is a small hidden jewel that has been recently distinguished by several wine awards. Its best bottle is probably its dry red made from the 'Spourtiko' grape that has won the 2022 gold medal from the Decanter World Wine Awards with a score of 95. It is made of 100% Spourtiko. It comes from a single vineyard and ungrafted vines.
Krasohoria Limassol- South slopes of Troodos Mountain
The local climate is quite continental with cold winters, while in summer, mean temperatures reach are around 25°C. If you are not a fan of new and innovative types of wine, this region is for you with its traditional full-bodied red wines and balanced white wines.
The 'Zambartas wineries' is a family-owned winery that produces great dry reds that are among my favourites. I really recommend you try its 'Zambartas Shiraz -Lefkada'. It is a porwerful and full-bodied (dry) red wine made of 65% Syrah grape (called Shiraz as one member of the Zambartas family has studied wine in Adelaïde – Australia) and 35% Lefkada (a red grape potentially originating from Central Greece and widely grown on the eponymous Ionian island ; it is sometimes called Verzami in Cyprus). This wine has been aged for 12 months in French and American oak. The Shiraz contributes to the spicy and peperry aromas while the Lefkada contributes to the structure of the wine and gives it some intense mulberry fruit notes.
The 'Vlassides winery' is a new generation winery with its own outstanding red blends and a silky/creamy Sauvignon Blanc with aromas of passion fruit.
The 'Ayia Mavri Winery' is well known locally for its sweet wines that almost always come with the perfect acidity level. That is the reason why they are often paired with dessert by Cypriots. You can try its bottle called 'Medium White' made from the Xinisteri local white grape together with the Muscat grape. My favourite is probably its 'MOSXATOS' bottle, a sweet white wine made from the Muscat of Alexandria grape that exhibits tropical fruit aromas.
Pitsilia region -Easter slop of Troodos Mountain
The climate here is made up of cold, frosty winters (the lowest temperatures in all Cyprus), snow from December to February and cool summers.
My first choice in this area would be the 'Kyperounda winery' with its traditional and aged wines. For me, there are two wines that stand out. First, the 'Petritis', a dry white wine made from the Xinisteri (sometimes written Xynisteri). This wine is a combination of the local Xinisteri grape and the mountainous aspects of the vineyards that allow the grape to keep a good level of acidity and freshness despite maturing in oak barrels. Second, its dry red wine called 'Psila Klimata' made from Cabernet Sauvignon grapes that have matured for 12 months under French oak. It is a full-bodied and tannic wine that should probably be aged a little before drinking but has good potential for aging. These two wines are easily found in supermarkets locally and are among the most awarded wines of the island.
The 'Tsiakkas winery' is a boutique winery with an outstanding terroir made of terraced steep mountain slopes (up to 1500 meters high) where ungrafted (phylloxera-free) vines flourish and give top quality organically grown grapes. Its Sauvignon Blanc wines are great. If by any chance you have the opportunity to buy or taste a vintage around 2014, it would be a top choice to be consumed in 2022 (8 years old).
Commandaria region – the historic growing area
It is located on the south-eastern slope of Troodos Mountain. The climate here is temperate, with cold and frosty winters that contrast with dry and warm summers.
"It can only be made with a combination of the Xinisteri (a white grape) and the Mavro (a red grape)"
Commandaria is the most famous sweet red wine in Cyprus. It can be fortified or unfortified. It can only be made with a combination of the Xinisteri (a white grape) and the Mavro (a red grape). Both grapes are indigenous to Cyprus and widely planted on the island. Only 14 villages can produce Commandaria.
I highly recommend you try the 'Kyperounda winery' unfortified Commandaria with its elegant, sweet cherries, blueberries, blackberries and vanilla aromas. This type of unfortified Commandaria sweet wines naturally finishes their fermentation at 13%- 14% alc. vol. while fortified Commandaria wines fermentation is stopped by adding alcohol at an earlier stage, resulting in less complex aromas.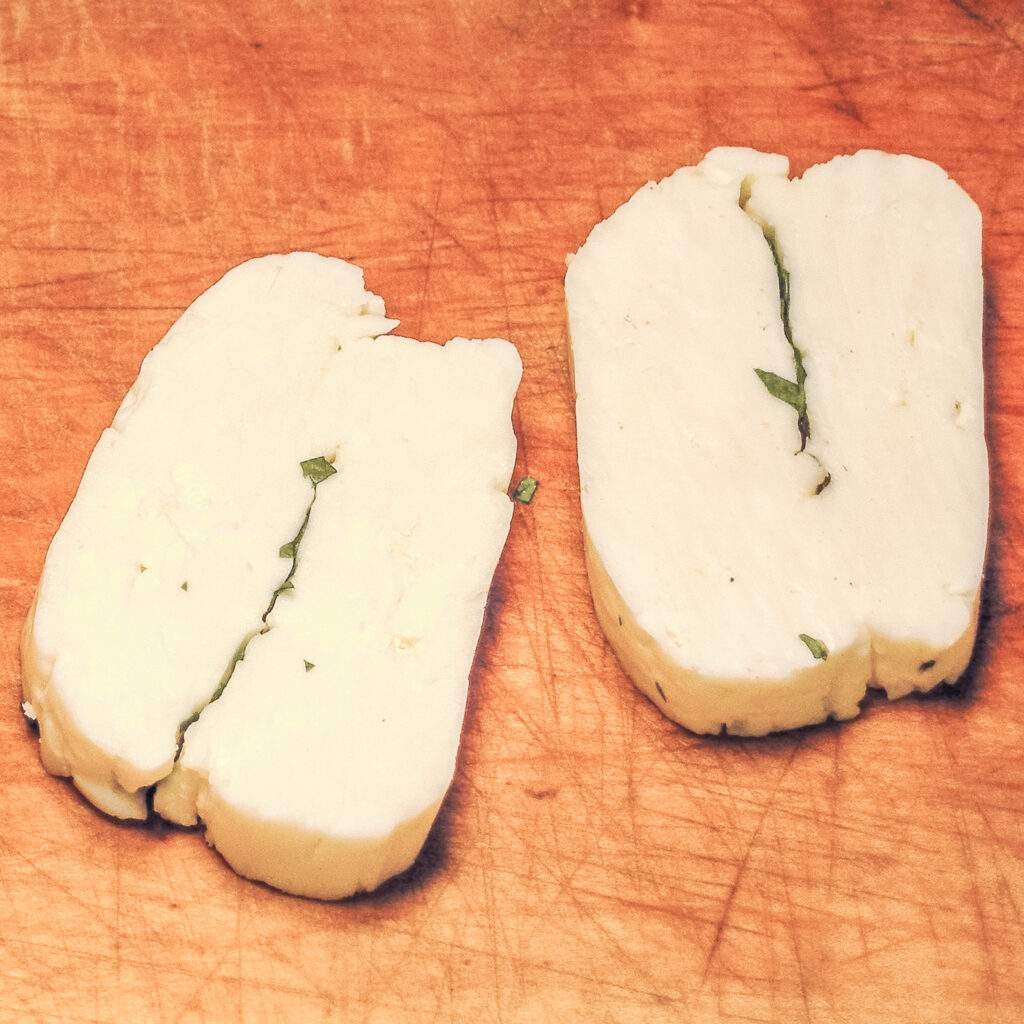 The best winery for fortified Commandaria is probably the 'St John of Keo winery' recognized locally for its unique quality. Locals really like to pair it with Halloumi (the most famous local cheese) and fig jams produced in the surrounding areas.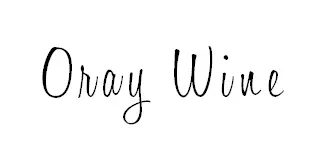 Follow me on my Social Media
---
Wine is a gourmet treasure, do not abuse alcohol!
None of this content has been sponsored
I did not receive any gifts or free samples that could be related to this article
---
Wine is a gourmet treasure, do not abuse alcohol!
None of this content has been sponsored
I did not receive any gifts or free samples that could be related to this article
---