It happened to me several times to chat with some friends who told me that they would really like to discover the world of wine but did not like their previous experience. While asking questions, I realized that most of the time they started with big wine names, such as Bordeaux wines. Theoretically, it could be a good idea. However, it is rarely the case, and here is why.
If you really want to enjoy your first experience with Bordeaux (assuming you know nothing related to wine), you will have to pay a high price to purchase a bottle from a great producer that is at least 10-15 years old. However, it is not cheap, and you run the risk of your nose and palate not appreciating such complexity. And not everyone can visit the chateaux of Bordeaux to taste these wines directly from the producers.
Another issue is that if you begin with these types of wines (Bordeaux, Rhone Valley, Shiraz, Carbernet Sauvignon), the odds are stacked against you! Chances are that you will not pick the right producer, not the best vintage, and, above all, you will drink it too young. The common point of all these prestigious wine names is that they are made to be aged and drunk after a 10–15-year aging period. For a beginner, it is almost impossible to enjoy a Cabernet-Sauvignon (from Bordeaux or elsewhere) while they are too young. The wine will taste bitter, harsh, acidic, and absolutely not in line with your base nose-palate. Most experts you see tasting and commenting on these wines have acquired these tastes and, most importantly, are able to judge the current structure of a young wine to evaluate its likely evolution over time. And be sure that it makes all the difference in the world!
So, which wine should you start with?
My best advice would be to pick a good, aged fortified wine. For beginners, fortified wines are much easier to understand and read, especially if they have been aged. The more aged they have been before you opened them, the better. This is because the long aging will eliminate the bitterness of the tannins while helping to develop tertiary aromas (aromas more complex than fresh fruit aromas, such as chocolate, coffee, toffee, dried fruits, candied fruits…).
You have the choice between two main categories of fortified wines based on the color of the grapes they were made of: white or red.
The most popular white fortified wines are based on Muscat grapes or on Grenache Blanc. Muscat-based fortifieds are very fruit-driven, and it is usually rare for rookies to find a complex one on their own. For Grenache Blanc-based wines, Banyuls Ambré and Rivesaltes Ambré could be a great choice but are rarely found abroad.
The best solution would probably be to pick a very good fortified red wine which are easier to find abroad for a reasonable budget. With a budget comprised between 40 euros and 60 euros, you will have enough chances to find a good 20-30 years old Port (Porto) or Madeira wine from a quality producer. They are easier to find and you wine shop will most likely orient your choice toward a good brand. You will be able to share it with your friend and family as a standalone or with chocolates, aged cheeses, caramel… But do not, forget one thing, your nose is essential in your tasting: the nose comes first, then comes the palate! So swirl it and smell it before doing anything and take your time.
Cheers,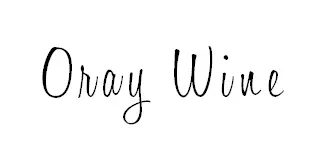 Follow me on my Social Media
---
Wine is a gourmet treasure, do not abuse alcohol!
None of this content has been sponsored
I did not receive any gifts or free samples that could be related to this article
---