Welcome to the country of the gods and grapes, where the lovely aroma of ripening grapes and the sound of clinking glasses fill the sun-drenched hills of Mantinia in Greece. Winemaking is a centuries-old art form in this region, and the inhabitants take great satisfaction in creating some of the world's greatest wines. So take a glass and join me as we explore the wines of Mantinia, from the crisp and refreshing Moschofilero to the full-bodied and complex Agiorgitiko.
A short history about winemaking in Mantinia (Mantineia)
The region has a long history of viticulture, dating back to the 7th century BC, as evidenced by a number of archaeological discoveries that relate the region to wine. Homer also characterized Mantinia as a wine growing region, and mythology says it was the home of Panas, a devout devotee of the deity Dionysus who was known for his love of wine, music, dance, and feasting.
The area is home to the 'Pausanias' vine', which many consider to be the world's oldest vineyard. According to mythology, Pausanias, the Traveler, visited Mantinia in 172 AD to investigate the truth of a rumor about a trout in the Aroanio River that was reported to sing like a wood thrush. He is then said to have rested on a vine that impressed him.
Mantinia's winemaking history thrived during the Byzantine period, with monasteries and churches playing an important role in wine production. The region's wine industry declined during the Ottoman control in the 15th century, but it was revitalized in the 19th century when Greek merchants began exporting local wines to other nations. Unfortunately, phylloxera struck Mantinia's vineyards in the early twentieth century, causing a drop in wine production. The region's winemaking legacy, however, was resurrected in the 1970s when a group of local winemakers began rebuilding vines with indigenous grape types such as Moschofilero and reinvigorated the wine business.
The PDO Mantinia production zone was formed in 1971 and stretches to the central-eastern part of the Peloponnese regional unit of Arkadia. It is made up of vineyards in Tripoli, Tegea, Mantinia, Korithi, and Doliana. At least 85% Moschofilero must be used to produce PDO Mantinia wines, with the remaining percentage coming from Asproudes. However, today practically all wines are made exclusively from Moschofilero. They can be sparkling or still.
Mantinia's Terroir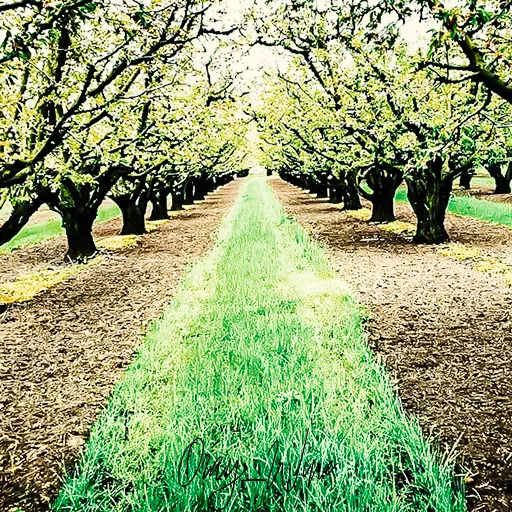 The Mantinia Plateau, which has an average elevation of 660 meters, is located in the center of the Peloponnese, in the central eastern area of Arcadia. Mantinia's oenological zone has over 1,000 hectares, the most majority of which are planted with Moschofilero grapes.
The climate is marked by a lot of rain and snow in the winter, frequent rains and thunderstorms during summer, and low temperatures, resulting in slower grape ripening and harvest in mid-October.
The soils are mainly made up of flat sandy loams with small hills and slopes.
Overall, the region's unusual terroir, which includes high-altitude vineyards, rocky soils, and a chilly, alpine environment, contributes to the region's wines' individuality.
Grape Varieties in Mantinia
As previously stated, the region's dominant variety is Moschofilero, a white-pink-skinned grape that produces crisp, fragrant white wines with flavors of citrus, florals, and spices. Moschofilero is well-suited to the region's chilly, mountainous climate, allowing it to preserve its acidity and freshness even in scorching summers.
The red grape Agiorgitiko is also planted in Mantinia and is used to make medium-bodied, fruity red wines with flavors of red berries and a tinge of spice. Agiorgitiko is a versatile grape that can be used to make still or sparkling wines, and it is frequently mixed with other grapes to give complexity and depth.
Mantinia also grows the aromatic white grape types Roditis and Asproudi, as well as the red grape varieties Mavrodaphne and Mavrokalavryta. While these types are not as frequently planted as Moschofilero and Agiorgitiko, they are a vital component of the region's winemaking legacy and give a diverse range of expression throughout the region.
Food Pairing with Mantinia Wines
Grilled fish like sea bass and salmon go perfectly with Mantinia's Moschofilero wines because of their crisp acidity and citrus overtones. Classic Greek salad with feta cheese, olives, and tomatoes with the crisp acidity and herbal notes of a Mantinia white wine go along beautifully. On a hot summer day, this combo is ideal for a light lunch or dinner.
Last but not least, Moschofilero wines pair superbly with spicy foods like Thai or Indian food because of their aromatic and spicy undertones. The flowery and citrus aromas of the wine assist to temper the dish's spiciness and offer a cool contrast to the fiery ingredients.
If you enjoy red wine, serve grilled or roasted lamb chops with a medium-bodied, fruity Agiorgitiko from the region. The wine's fruity qualities offer a welcome diversion from the savory flavors of the meat, while its tannins and spice notes enhance the richness of the lamb.
My favorite Wineries in Mantinia
Mouropoulos Estate
The Mouropoulos Estate is located at the village of Neochori, completely in the center of the PDO Mantinia zone, and is housed in a renovated old family cereal warehouse which has now been transformed into a modern winery. The Moropoulos family has had a decade-long tradition in vine-growing in the Mantinia zone, producing high-quality fruit. Don't miss out on their perfectly structured and refreshing PDO Mantinia 100% Moschofilero (white wine) or their delicious PGI Arcadia rosé.
Troupis Estate
The Troupis Estate is located at an altitude of roughly 700 meters in the Fteri region of Mantinia. Their winemaking history only began in 2010, when the Troupis family decided to make use of the 7-hectare vineyards that they already owned. Troupis Winery places a strong emphasis on new winemaking processes and experimental microvinifications of various Greek types, as well as forgotten Mantinia varieties like the Kolliniatiko. Their single-plot wine Tomi Rose is unquestionably delicious.
Kalogris Organic Estate
The Kalogris Organic Estate is located in the Mantinia town of Kapsia. The goal of the vinification and cultivation processes is to preserve biodiversity, protect the environment, and leave as little of an environmental footprint as possible. The family grows their 30 acres of grapes entirely organically. Unfiltered and unfined wines are poured directly from the bottle into your glasses, and vinifications are natural and additive-free! Every step in the vineyards is done by hand, from planting to harvesting, and classical music is played nonstop to keep the plants pleased and comfortable.
Bosinakis Estate
The Bosinakis family tackles winemaking with a single purpose in mind: to let the grapes tell their own tale. Sotiris and Katerina Bosinakis now run the Bosinakis winery, and even though it has been producing wine since 1992, it only entered the bottled wine scene in 2009, when they bottled their PDO Bosinakis Mantinia. They focus their knowledge and efforts on the Moschofilero grape and create only two labels of it. They've quietly acquired a reputation for excellence, passion in winemaking, and an easygoing attitude to sharing their story with guests, specializing in mono-plot wines produced in small quantities.