GENERAL INFORMATION
Estate / Producer / Brand: Patriarche Père & Fils,
Region: Burgundy, France
Appellation: AOC Crémant de Bourgogne
Type: Sparkling White wine
Vintage: Non Vintage
Date of Tasting: January 2023
Type of viticulture: Conventional
Grapes used: Majority of Chardonny, Minority of Pinot Noir
Blend: Several vintages
Winemaking details: Méthode Traditionnelle (Méthode Champenoise)
Aging: 12 months on Lees
Sugar level: Low
Sulphites: Contains Sulphites
APPEARANCE
Colour = Lemon
Intensity = Pale
NOSE
Intensity = Medium
Aromas Characteristics = Primary + Secondary
Aromas = Lees, Citrus, Lime, Apple, Pear, Biscuit
PALATE
Sweetness = Dry
Acidity = Medium +
Tannins = N/A
Alcohol = Medium
Body = Medium
Flavour Intensity = Medium
Flavour Characteristics = Primary + Secondary
Flavour details = Lees, Citrus, Lime, Apple, Pear, Bisciut
Other = Integrated Bubbles, good autolytic profile
Finish = Medium
GENERAL ASSESSMENT (1)
Overall Quality = Good
Bottle Aging =

Can be kept at around 8°C for up to 2-3 years

Will not gain complexity from aging

Retail Price = 19 euros for a 75cl individual bottle (France retail price, incl. taxes)
Value for Money = Slightly Overpriced
Comparison with same price competition = Below average
Suitability for Diabetics = Not suitable
Service Temperature = around 8°C
Suggested Food & Wine Pairing = Sea foods, Fish plates, appetizer
Comments = Despite a good balance acidity and fruit, this wine is slightly disappointing overall in terms of quality for the price paid with a lack of nose and palate intensity and a short finish. Slightly below other Crémants of the same price range in terms of complexity.
Final Grade = B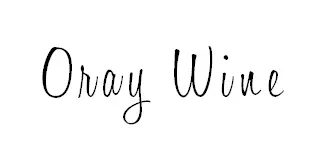 ---
Wine is a gourmet treasure, do not abuse alcohol!
None of this content has been sponsored
I did not receive any gifts or free samples that could be related to this article
---
(1)GENERAL ASSESSMENT GUIDE
Please note that although all efforts have been made to be as objective as possible, the general assessment inherently involves a degree of subjectivity based on a personal evaluation of the wine.
Overall Quality scale

Poor < Acceptable < Good < Very Good < Outstanding

Bottle Aging

Will it beneficiate from additional aging?

Retail Price

Usually the retail price for one bottle including taxes

Value for Money

Quality offered compared to the price paid

Comparison with same price competition

where does it stand compared to average competition of the same price range

Suitability for Diabetics

Evaluation of the level of final sugar for early stages diabetics

Comments

Any additional elements worth noting

Final Grade Scale

A++ = Out of the Charts Wine (Stellar, Hors Classe, Fuori Classe)
A+ = Outstanding Wine
A = Exceptional Wine
A- = Great Wine
B+ = Very Good
B = Good
B- = Noteworthy
C+ = Acceptable
C = Poor
F = The worst grade of this scale