Although it produces some distinctive red wines, the Friuli Venezia Giulia region (the easternmost region in northern Italy) is renowned for its white wines.
Here is where a new wave of fresh, protectively-made varietal wines were first produced in Italy back in the late Sixties, when Mario Schioppetto introduced cutting-edge winemaking techniques, which are nowadays common for the vinification of white grapes.
And here is where, some thirty years later, a handful of producers from Oslavia and from the Karst plateau head back to the origins of winemaking, rediscovering long maceration times and amphora-ageing, thus giving birth to what we now know as "orange wines".
Here is also where a new trend is spreading: Pinot Grigio Ramato (i.e., copper-colored Pinot Grigio).
What is Pinot Grigio Ramato?
Ramato, as it is often simply called, is definitely not new. However, there is an increasing number of cellars that bottle it today, which clearly indicates a growing interest in it. But how can we define this style?
"Pinot Grigio Ramato a difficult wine style to define theoretically"
Let's start with the basics, the Pinot Grigio ("gray Pinot") grape owes its name to the quite dark color of its berries' skin. This iconic purple-skinned grape is part of a long-standing winemaking tradition and local inheritance in the Friuli region. And, when its berries are left in contact with their skins after crushing, even for a short time, even at low temperatures, it results in a copper-hued wine.
So, rather than a fixed style with strict boundaries, we can consider that Ramatos are the way winemakers of Friuli show their visions, wine-making skills, try innovative techniques, and exploit the potential of this variety.
Ramato, before Pinot Grigio
Pinot Gris was introduced in Friuli in the XIX century, long before the stainless-steel revolution, (i.e., when white wines were also made by skin contact in other types of containers with more difficult temperature control). These very traditional whites can be considered as the Ramato 1.0 version.
"it now attracts more and more consumers and seduces even the less educated palates"
What's new now, is a lighter style of auburn-colored wine, that meets the demand for wines with a more adventurous taste in the final bottle. Although this color would have been seen as a clear default by consumers not so long ago, it now attracts more and more consumers and seduces even the less educated palates. This recent gain in popularity paves the way for "really orange" wines and prepares wine customers to understand even less conventional styles.
My top choice of Ramatos in Friuli
VISTORTA WINERY
Vistorta is a renowned cellar in Sacile owned by the Bardolini family, mainly famous for its high-quality Merlot wines. They also produce white wines from local varieties, including two styles of Pinot Grigio, one definitely white and one briefly macerated, which pays its tribute to tradition without confusing consumers too much.
To produce the latter, an organic wine simply called Pinot Grigio Ramato, they soak the skins in cold must for just twelve hours, keeping the temperature around 8°C (about 46°F), then they let the must slowly ferment off the skins, approximately one week at 16°-17°C (61°-63°F).
This Pinot Grigio then matures in concrete vats for six months and owes its pretty round mouthfeel to a weekly "bâtonnage" (lees stirring, a process that mixes wine and sediments to help produce secondary aromas), while still being on the fresh end of the range.
The cellar itself suggests enjoying this wine with summer appetizers and light dishes, such as fish or white meat. It is due to its fruity character, which can range from peach to wild-strawberry notes, while it still shows some crispiness on the palate (thanks to the almost-neutral maturation vessel they use).
SPECOGNA
"Conversely, to what one might imagine, it is the long extraction that is the reason for such roundness"
Moving to a prestigious appellation, Friuli Colli Orientali, we meet Specogna in Corno di Rosazzo, a winemaker who has never tried a style of Pinot Grigio different from Ramato since its first vintage in 1973.
The nose of his Pinot Grigio Riserva somehow resembles a red wine, showing cherries and berry fruit aromas, together with a pleasant savouriness (attributable to the two years spent on its lees) that enhances its persistence.
It is definitely a macerated wine (left for two weeks on skins), yet it is not excessively phenolic in the mouth.
Conversely, to what one might imagine, it is the long extraction that is the reason for such roundness. Cristian, winemaker at Specogna and owner of the cellar together with his brother Michele, explains that longer extractions not only mean more tannins, but it also gives a higher number of polysaccharides, making polymerisation of tannins faster and more integrated. It is also to be noted that long and careful ageing in neutral barrels also plays a role in this final result.
Specogna fresher Pinot Grigios also show a clementine robe together with a more "whitening" nose, with tropical and pear aromas.
SCARBOLO
"aim of demolishing people's certainties about the variety's potential"
The wide spectrum of maceration time given by Pinot Grigio can be found in the production of a single winery: Scarbolo, a visionary cellar in DOC Grave, who can be counted among the pioneers of the return to this style.
Their XL was born in the early 2000s, just when crispy Pinot Grigios were flourishing in all markets, with the double aim of demolishing people's certainties about the variety's potential and keeping the tradition alive.
Nowadays, it is completely fermented on its skin for two weeks and aged for two years in wood. Its aromas, too, resemble more of those of a red wine rather than a white or an orange wine, and clearly reveal the variety's close relationship with the Pinot Noir grape.
Salvadi is its "wild" (that's the meaning, in the Friulian language) version, higher in volatile acidity because of less usage of SO2 and a little less elegant, but even more expressive and impressive. This Pinot Grigio will please those who look for some rusticity in wines. However, it is still balanced enough to be enjoyed by less tolerant consumers thanks to its full aroma concentration.
ILRamato – whose name plays with the word "amato", ("il Amato" meaning "the beloved" in Italian) was created in 2006. It is the winery's freshest expression of copper-colored Pinot Grigio. It only undergoes 24 hours of skin maceration, and indeed its texture and bouquet definitely resemble a white wine, yet richly mineral, and savory. It offers a longer-lasting and higher impacting impression on the palate than people could expect.
The Future of Ramatos
Whether the production of Pinot Grigio Ramato will go beyond the borders of Friuli may depend on the capacity of the rosé trend to last. Some twenty or thirty years ago, when the mass-produced white Pinot Grigios were trending, producers like Specogna and Scarbolo struggled to sell their "ramatos", because uneducated consumers didn't accept a wine with a pinkish color, when made from a grape variety they "knew" to be white.
Nowadays, thanks to the world's increasing consumption of rosé wines, the same category of uneducated drinkers can more easily accept a salmon-colored wine, provided it's protectively made and that not too much stress is put on the variety.
"progressively legitimizing such a color for a white variety"
Increased temperatures in northern Italy and drier growing conditions due to climate change, together with the relatively short maceration time needed, might allow mass producers of Pinot Grigios based on the Padana Plain (whose business model requires them to quickly distribute their wines on a large scale) to produce fresh "ramatos" wines, thus progressively legitimizing such a color for a white variety in the eyes of the end-consumers.
However, this would still be a very different product from the wines made in Grave, Colli Orientali, and Collio DOCs (Denominazione de Origina Controllata = Protected Denomination of Origin). Just as different today as artisanal-produced white Pinot Grigios from the area have always been (more than) a step ahead of industrial ones from the Padana Plain. Even if it would prepare the largest segment of consumers for its existence, the birth of a mass-market for industrial Pinot Grigio Ramatos could eventually be detrimental to the image of the hand-crafted ones found in Friuli.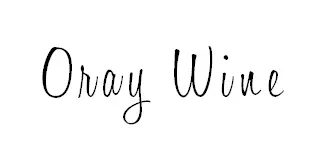 Follow me on my Social Media
---
Wine is a gourmet treasure, do not abuse alcohol!
None of this content has been sponsored
I did not receive any gifts or free samples that could be related to this article
---
Wine is a gourmet treasure, do not abuse alcohol!
None of this content has been sponsored
I did not receive any gifts or free samples that could be related to this article
---