What are the most expensive wines in the world? What are the most sought-after wines in the world? What are the most prestigious wines in the world?…
Those are the common kinds of questions asked by newcomers to the world of wine. While there are numerous ways to respond to them, this short answer article will concentrate on investment-grade wines.
What are investment grade wines? They are the rarest, most expensive, and most sought-after wines in the world. As a consequence, financially educated people started buying them as an investment, while wine lovers bought them for the prestige they might bring to their cellar or to drink them in exceptional situations. This gave birth to the whole secondary market in wine, where brokers and other specialists fight for the best bottles worldwide.
These investment grade wines are mainly made in the following regions:
Burgundy (France) = the best Grands Crus from the best producers in the best years (for example, La Romanée Conti 1971, which sold for more than 30000 euros per bottle, or Henri Jayer Cros Parantoux, which sold for more than 25000 euros per bottle).
Bordeaux (France) = mainly from Chateau Latour, Chateau Haut-Brion, Chateau Margaux, Chateau Lafite-Rothschild, Chateau Mouton-Rothschild, Chateau d'Yquem, Petrus…
Champagne (France) = vintage Champagne from the best years and producers, such as Champagne Selosse, Champagne Krug, Champagne Bollinger, Champagne Salon, and so forth.
Piemonte (Italy) = Barolo from the best vintages and producers.
Tuscany (Italy) = Super Tuscans from the best years and the best producers (e.g. Tignanello, Sassicaia…)
California (USA) = some Californian wines have reached the status of investment grade wines such as Opus One
Australia = mainly Penfold's Grange and Hills of Grace
The common point of all these wines (beyond their price levels) is that they can all be kept for at least several decades. In fact, they are made for that. Their tannin structure, acidity, and primary aromas are made to be able to evolve over time and greatly benefit from aging. This aging will help them develop tertiary aromas (evolved aromas such as chocolate, coffee, dried fruits…) that you cannot enjoy if you drink them too young. This is why wine novices frequently do not enjoy their first experience with this type of wine: they drink it too young (when tannins are harsh)!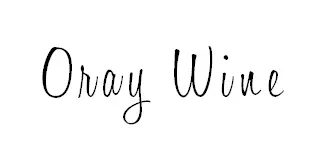 Follow me on my Social Media
---
Wine is a gourmet treasure, do not abuse alcohol!
None of this content has been sponsored
I did not receive any gifts or free samples that could be related to this article
---