The process of "Ouillage," also known as filling, entails maintaining the barrels full during their time in the cellar. Because the wine must get to the "eye," the name "ouillage," which is French, comes from the word "oeil" (i.e. to the bung of the barrel).
The initial topping off is carried out as soon as the wine has finished fermenting. Wine of the same quality is added to the barrel initially twice a week, then once a week, and finally once every two weeks. The wine actually loses volume due to the effects of the cold in the cellar ; it is also slightly absorbed by the wood of the barrel into which it was poured; and finally, because there is constant evaporation through the wood. Due to the fact that it might amount to about 1% of the volume per month, this evaporation can be rather significant, especially when small barrel are used. As a result, an air pocket develops at the top of the barrels.
The "Ouillages" are crucial to prevent the growth of hazardous ferments, which first express themselves by a small change in the wine before becoming dangerously acidic (acetic acid bite).
Most often, the "Ouillages" are key component of the process of "Soutirage".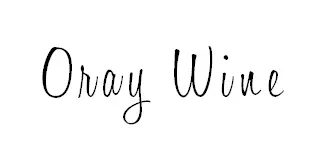 ---
Wine is a gourmet treasure, do not abuse alcohol!
None of this content has been sponsored
I did not receive any gifts or free samples that could be related to this article
---