Schist is a large group of coarsely crystalline metamorphic rocks (flaky appearance) that can be split into thin layers because their micaceous minerals have become aligned. These soils have the particularity of being able to store heat during the day and release it at night, which influences the maturity of the grapes and the growth of the vine. In addition, their friability allows the roots of the vine to be able to draw nutrients deep in the soil. The flaky appearance of the shale gives the roots of the vine the possibility of infiltrating cracks up to seven or eight meters deep, where rainwater naturally circulates. In addition, this increases the contact surface between the plant and its substrate, and increases exchanges with minerals. On schists, the vines are less sensitive to lack of water. The ripening of the grapes is perhaps a little slower. The schist soils also promote the finesse of the aromas and brings complexity to a wine.
Schists soils in the Douro Valley
The history of the Douro valley in northern Portugal demonstrates the role played by schist. The interstices of the many large pieces of foliated schistose rock which make up a large proportion of the soil retain a certain amount of humidity, sometimes just enough to allow the vine to thrive in the arid conditions which prevail for most of the summer. The earth of the Douro thus has the ability to allow the vines to thrive while restricting their access to water and consequently their yields. Combined with the small thick-skinned berries of the traditional Port grape varieties, the dry conditions produce wines of great richness and depth. The schists in the Douro valley can be split into crumble easily and are set in the midst of tumbled, wild country which is otherwise almost entirely granite. The areas comprising schists give the best quality grapes and are the best rated in the making of Port wines.
Schists soils in Faugeres
Another known example of the influence of schist on wines is in the Languedoc region (South of France) where the AOC Faugères has decided to highlight the influence of its soils, which are 80% schist in the through the designation 'Nature Schiste' that it affixes to these bottles. Indeed, the wines of this appellation are recognized for their finesse and their great overall balance.
It should also be noted that in 2010, the winegrowers of the Faugères appellation decided to launch the 'Association des Terroirs de Schistes'. This association aims to promote schist wines, both in France and abroad. The association has since been joined by Swiss producers from Valais and Spaniards from Priorat.
Schist is otherwise an uncommon rock type beneath vineyards, but occurs in Priorat, Côte Rotie, and in some parts of Northern Alsace.
The French word 'schiste' means 'slate' as well as 'schist', and is sometimes used loosely to mean 'Shale'.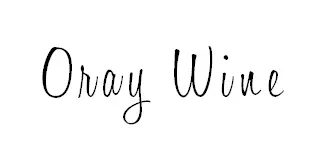 Follow me on my Social Media
---
Wine is a gourmet treasure, do not abuse alcohol!
None of this content has been sponsored
I did not receive any gifts or free samples that could be related to this article
---