Rías Baixas is part of the Galica region. It is also part of what is called the 'Green Spain' (= 'Espana Verde') which comprise the region of Galicia, Cantabria, Asturias and Pais Vasco. It is the largest DO in Galicia in terms of wine production. It is famous for its white wines from the Albarino grape.
Rias Baixas Topology
Galicia is known as the the 'country of thousand rivers' and is characterized by numerous Rias. What we call 'Rias' are in fact 'Submerged River Valleys'. These river valleys were formed by ancient glaciers. They are typically U-Shaped with steep banks because the ice masses carve straight grooves out of the land as they move. The partial flooding of an unglaciated river valley due to rising sea levels, or a sinking landmass, results in a 'Ria' (= a branch-like, indented coastline with islands and a convoluted series of inlets that remain open to the sea).
The Mino River and the Sil River are Galicia's two most important.
Vineyards on the steep hillsides overlooking the rivers are planted 'en espaldera' on terraces, while those planted on flatter sites are planted on 'Parrals'.
The 'Parral' vine training
The pergola (here called 'Parral') are horizontal trellises usually fashioned from granite. It remains a popular trellising system given the humid atmosphere. It was originally used to allow the growth of other agricultural crops underneath. However, when trained somewhat high, this technique increases air circulation under the canopy, minimizing the incidence of fungal diseases. Many of the larger producers now use VSP trellising, which is mechanized.
Rias Baixas soils
Along the coast, the soils are predominantly granite-based and tend to be sandy, sallow and slightly acidic. Moving inland along the terraced river valleys, granite is again the primary soils type, but here, the granite is coupled with clay.
Moving further inland along the river valleys, vineyard soils are composed of shallow slate, shale and granitic sand. Granite is ideally suited for the damp maritime climate because it is porous and provides excellent drainage.
The Impact of Phylloxera on Rias Baixas vineyards
Following phylloxera, much of the vineyard area was replanted with hybrid kinds and high-yielding Palomino vines, and many vineyards were little plots of land whose owners would sell their grapes to local producers; this small-scale grape production continues to this day throughout the region.
A move to higher quality started
However, incentives to grow indigenous varietals and modernize winery equipment resulted in considerable increases in wine quality in the 1970s and 1980s. The wines of Rias Baixas quickly became popular, first in Spain and then in export markets, due to their ability to deliver quality wines in a desirable style (fresh and fruity) and at a cheap price point.
Rias Baixas Geographical situation
Ras Baixas, Spain's most western DO bordering the Atlantic Ocean, has a peculiar marine climate. The Atlantic Ocean moderates annual temperatures, resulting in mild winters and warm summers. The annual rainfall is high, with an average of 1,700 mm falling throughout the year. This means that fungal infections and rain soon before harvest are substantial risks that can result in significant vintage variance.
Fortunately, with so much rain, the soils (sand over granite bedrock) are free draining, which helps to keep the roots dry.
Rias Baixas main grape variety
The Albarino grape accounts for more than 95% of total production. This grape type is ideally adapted to the moist climate, with thick skins that make it less susceptible to rot damage. Because it is early to mid-ripening, it can grow completely ripe in most years with a warming environment and increased viticultural understanding and methods. It produces wines with high acidity, medium (-) or medium body, medium alcohol levels, and aromas and flavors of apple, lemon, grapefruit, and peach, occasionally with a floral note.
Other grape varieties in Rias Baixas
Albarino is typically created as a single varietal wine in Rias Baixas. Other grape varieties allowed to be blended include Loureira (early ripening, medium (+) acidity, aromatic citrus, pear, floral and herbal notes), Treixadura (mid-ripening, low acidity, apple and peach flavors), and Caino Blanco (late ripening, high acidity, citrus flavors). Small quantities of native black grapes, such as Sousón (the same as Vinho in Vinho Verde across the Portuguese border), Caino Tinto, are planted for red wines, but account for only 1% of total production.
Rias Baixas subzones explained
Unusually for a DO, Rías Baixas is made up of five non-contiguous subzones.
Val do Salnés: The oldest subzone
Val do Salnés is the birthplace of Albarino. It is not only the oldest subzone in Rias Baixas but it is also the subzone with the largest plantings and concentration of wineries.
It is located directly on the coast and is therefore the coolest and wettest area, generally producing the wines with the highest acidity.
O Rosal: bordering Portugal
O Rosal lies along the River Miño as it reaches the ocean. Unsurprisingly, given its position on the border of Portugal (and the Portuguese wine region, Vinho Verde), its wines are often blends of Albariño, Loureira, Treixadura and Caiño Blanco. With south-facing sites on the north bank of the river, it is warmer than Val do Salnés. These factors mean that the wines are slightly lower in acidity with primary flavours depending on the blend of grapes.
Condado do Tea: more inland
Condado do Tea is more inland than O Rosal and thus warmer. It produces wines with a riper taste, more peach fruit, and slightly lower acidity, making them easy to drink when young.
Ribeira do Ulla: the newest subzone
Ribeira do Ulla is the newest subzone and now produces affordable and mid-priced wines, while Soutomaior is the smallest.
Rias Baixas wines decyphered
In general terms, the white wines from Rías Baixas tend to be high in acidity, with medium (–) or medium body, medium alcohol and aromas and flavours of peach, melon and lemon. They range from good to very good, with some outstanding examples, and mid-priced to premium.
Winemaking
Winemaking is generally protective to retain fresh fruit flavours. The white grapes may be macerated for a few hours to enhance the intensity of the flavours and provide greater texture.
Cool fermentation in stainless steel is typical and some producers may encourage at least partial malolactic conversion in cool years to reduce malic acidity rather than to introduce overtly buttery notes.
Inexpensive wines may be released early from the winery. More expensive examples
are often stored on lees (sobre lias); one to two years being typical, but some wines being stored for longer. Usually, the lees are not stirred (or only occasionally), which could introduce oxygen, and the effect is mainly to the body and texture of the wine although some light creaminess may be evident.
A few producers ferment their most expensive wines in oak. The use of oak may vary from entirely large, old oak vessels purely giving texture, to a proportion of new oak, giving toasty, vanilla notes.
The commercial success of Rias Baixas
On average, just over a quarter of sales come from exports, a proportion that has increased significantly over the last couple of decades (in 2000, only around one tenth of sales came from exports). The USA is the biggest market, followed by the UK.
My favorite wineries in Rias Baixas
Pazo de Senorans
The Pazo de Senorans winery launched its first vintage in 1989. The whole vineyard is planted in Albariño grapes which are cultivated on a Parral. They are located quite close to the sea which ensures an consistent and interesting level of acidity in their wines.
Most of its soils contain 'xabre', a type of subsoil which results from the decomposition of granitic rock and which has great drainage capacity.
My advice: do not miss the Pazo Señorans Selección de Añada wine.
Palacio de Fefiñanes
Palacio de Fefiñanes has been involved in wine since the 17th century. This winery is located in the Val do Salnes subregion. Palacio de Fefinanes pioneered the production and commercialisation of a singular variety which revealed the expressive capacity of the Albariño grape variety.
My advice: do not miss the Armas de Lanzós wine, released for the first time in 2013, a great wine acidic and unctuous showing hints of honey.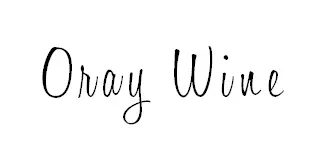 Follow me on my Social Media
---
Wine is a gourmet treasure, do not abuse alcohol!
None of this content has been sponsored
I did not receive any gifts or free samples that could be related to this article
---