Naoussa was known in antiquity to be the place of birth of the God Dionysus, the god of grape-harvest and wine-making, so, as you would expect, the area has a centuries-old tradition of wine production. During the 17th century, many notable foreign travelers wrote in their journals about Naousa. Pouqueville wrote that the wine of Naoussa is one of the finest that can be found in the area of Macedonia, and Cousinery stated that the region of Naoussa is for Macedonia, what Burgundy is for France. Unfortunately, in the early 20th century, the vineyards were destroyed due to an outbreak of phylloxera. Since the 1960s, when vines were replanted, the wines of Naoussa have been revived.
Terroir
The vineyards of Naoussa are located in the Northern area of mainland Greece around the town of the same name on the eastern slopes of Mount Vermion (it must not to be confused with the port city of Naoussa located on Paros Island). You'll find vines at altitudes between 150m and 350m (500-1100ft) above sea level. While Greece may be known as a warm and sunny country, there are regions in Naoussa where the climate is so cold that grapes struggle to ripen. The best spots for vineyards are on south and south-east facing slopes that get the most sunshine. The soils of the area are low-fertility and well-drained, which allow for the development of strong root systems.
Varieties
As you may have guessed already, due to these specific soil and climatic conditions, not many varieties can thrive in Naoussa, especially native Greek ones that are accustomed to warmer climates. The most popular variety cultivated in Naoussa, which makes up 95% of the total production in the area, is Xinomavro. Roditis is another indigenous variety that expresses itself well in the cold climates of the area. When it comes to international varieties, you'll find many plantings of Syrah and Merlot. The PDO Naoussa (Protected Denomination of Origin) was established in 1971 and refers to red-dry, medium-dry and medium-sweet wines made by 100% Xinomavro.
A few words about Xinomavro
The name of the variety (pronounced k-see-noh-mav-raw) literally translates into "sour-black", although in practice, its grape skins are not particularly rich in pigments. However, Xinomavro surprises with its performance and versatile character, offering reds, dynamic rosés, aromatic sparkling wines, and even sweet ones.
"have rightfully given it the title "Greek Nebbiolo"
"Difficult" and demanding, Xinomavro needs suitable terroir, increased cultivation care, low yields, and ideal weather conditions to unfold its greatness. Due to its difficulty when it comes to cultivation, it has been compared to Pinot Noir, another notoriously demanding variety. However, you might find that Xinomavro is more reminiscent of the great variety of Piedmont, Nebbiolo, and people tend to confuse them during blind wine tastings. The ruby ​​color, the magical bouquet, which includes aromas from violets to olive pulp and from tomato to tobacco and gooseberries, the high-grade, full acidity mouth, and the wild tannins, have rightfully given it the title "Greek Nebbiolo". This charismatic variety justly holds a high position in the hierarchy of Greek varieties. With its uniqueness, it promises to offer powerful experiences to every true wine enthusiast, convincing them from the first sip that they are in front of something special.
Food Pairings with Xinomavro
"Aged versions demand complexity as well as finesse"
Reds go well with dishes that have tomatoes in them, such as braised veal. They are also an excellent pair for stews.
Aged versions demand complexity as well as finesse: game dishes such as wild boar with dried plums, wild mushroom and truffle dishes such as risotto, and complex aged cheeses. Definitely avoid fish, as the tannins do not help at all and the result is a strong "fishy" and metallic taste.
The rosés are excellent with pasta, red sauce, stewed beans, but also with prawns.
The whites have a nice vegetality and acidity that would suit a "fishy" fricassee, but also steamed mussels, squid stuffed with grilled cheese, and chicken.
The sparkling Xinomavro is a totally different category: from scallops to a rich caccio e pepe pasta, the combination will be enchanting.
Naoussa estates you should know
ESTATE CHRISOHOOU
Four kilometers outside of Naoussa lies the area of ​​Strandza. There, on the south-eastern slopes of Vermio, at an altitude of 250 meters above sea level, are the Chrisohoou vineyards and the winery. The estate has a long history in winemaking, as they produced their first products in 1965,and haven't stopped since. Their red wine from 100% Xinomavro labeled as "Naoussa Chrisohoou" perfectly showcases the character of the variety. It shows delicate aromas of red fruit, tomato, and olive paste that blend perfectly with the old wood. Fine and light, with soft but aggressive tannins and excellent balance.
DOMAINE KARYDAS
Domaine Karydas (Ktima Karydas) is a small, boutique winery, created in 1990 by Konstantinos Karydas in the Gastra region, outside of Naoussa. The winery focuses on Xinomavro and, for 30 years now, the Karydas family has chosen to produce only one single label (named Domaine Karydas Xinomavro). All of their efforts focus on the quality of this one wine, so it comes as no surprise that Karydas is a household name in Naoussa. Their wine has gained the attention of wine lovers all over the world, and now 50% of the bottles are sold in the U.S., the U.K. and France.
THYMIOPOULOS VINEYARDS
Thymiopoulos Vineyards is a winery that belongs to the Thymiopoulos family, which has been involved in agriculture and grape-growing in the village of Trilofos for generations. Apostolos Thymiopoulos, the man behind the winery, truly believes in sustainable viticulture and minimum intervention during the winemaking process. The winery produces 10 different expressions of Xinomavro, trying to reveal every aspect of the variety. Thymiopoulos winery makes the "Xinomavro Nature", which is the purest, and at the same time, most typical expression of the beloved red variety!
KELESIDIS ESTATE
The winery and vineyard of Kelesidis Estate are located in the heart of the winemaking region of Naoussa. The aim of the Kelesidis family is to create wines made from organic grapes that will stand out for their characteristics and unique flavor. Arothymies by Kelesidis Estate is a complex red wine made from Xinomavro, blended with Syrah and Merlot, proving that these varieties can not only coexist but blend harmoniously and create an amazing silky and smooth wine.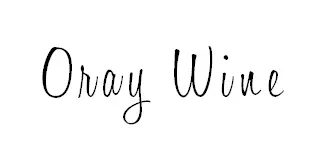 Follow me on my Social Media
---
Wine is a gourmet treasure, do not abuse alcohol!
None of this content has been sponsored
I did not receive any gifts or free samples that could be related to this article
---
Wine is a gourmet treasure, do not abuse alcohol!
None of this content has been sponsored
I did not receive any gifts or free samples that could be related to this article
---