Valtellina is located in Italy in the Lombardy region. It is the most northern wine-growing region in Lombardy. In the foothills of the Italian Alps, on the northern bank of the Adda River, the vineyards in this area are spread out along a relatively narrow strip of land. The Valtellina's vineyards offer the ideal south-facing exposure, which is essential for ripening the Nebbiolo (a late maturing grape), the region's signature grape.
Soils in Valtellina
The vines are planted on very steep slopes spread in a multitude of tiny terraces sustained by dry-stone retaining walls. As a consequence, the viticulture in this area is extremely labour-intensive and is often referred to as "heroic viticulture".
Granitic sands, fractured schists, and alluvial sediments make up the soils. They result from the Alps' erosion and the sediments that glaciers left behind (when glaciers melted after the Ice Age). They are shallow and poor. However, rainstorms in the summer help to compensate for their low water retention capacity.
Valtellina's appellations
1/ Rosso di Valtellina DOC:
The "entry level" wine of Valtellina is called Rosso di Valtelina. It is the least complex wine made in the area. The typical blend is 90% Chiavennasca with the other 10% made up of regional grape varietals like Rossola, Brugnola and Pignola. These wines are a more accessible version of the Chiavennasca grape and mature earlier than Valtellina Superiore DOCG. The wines from this appellation must be aged for at least six months.
2/Valtellina Superiore DOCG:
The majority of wines are produced using 100% Chiavennasca, despite the DOCG's requirements being 90% for that varietal. Two years is the required minimum aging, with at least one year spent under oak. The "Riserva" mention necessitates a minimum aging period of three years.
The wines have a delicate bouquet of dried rose, red fruit, leather, and spice and are light in color. The wine develops a rich scent of dry herbs and mountain flowers as it ages in the bottle. Valtellina Superiore often has a thinner overall structure and is more accessible and fragrant than Barolo and Barbaresco. Instead of being marked by strength and depth, the wines are distinguished by refinement and grace.
Five official sub-zones can be mentioned on labels:
Grumello: produces aromatic wines with supple tannins that have comparable age potential to Inferno.
Sassela: renowned for producing exquisite Nebbiolos.
Maroggia: the smallest and most recent sub-zone (created in 2002). The wines have strong tannins and silky textures.
Valgella: the biggest and most easterly sub-zone, producing smooth wines.
Inferno: The name "Inferno" can be literally translated as "hell" due to the sub-steep, zone's rocky vineyards and hotter climate. The wines have the best potential for aging because they are the most tannic and structured.
3/Sforzato (or 'Sfursat') di Valtellina DOCG:
Sforzato represents for the best of Valtellina's wines. Nebbiolo grape clusters that are healthy and fully riped are selected and dried by air using the appassimento method. Farmers must dry the grapes until the 10th of December following harvest, however it is usual to wait three to four months before beginning the vinification process.
The finished wine is dry and should contain at least 14% alcohol by volume. It is aged for a minimum of 20 months, with least 12 of those months being spent in oak.
These wines have flavors of dried fruit, spices and tobacco.They are powerful and rich. The palate is surprisingly smooth. The Sforzato is the Lombardian version of Amarone della Valpolicella DOCG. But, contrary to the Amarone, the Sforzato wines tend to be less intense but more graceful despite the fact that their production processes are very similar.
My 4 favorites winemakers in Valtellina
1/ Nino Negri
Nino Negri is a historic estate in the region. It was established in 1897 and presently holds 31 hectares of vines in some of Valtellina's most prominent terroirs, including 11 hectares in Grumello, 11 hectares in Inferno, and 7 hectares in Valgella and 2 hectares in the Sassella region. Some of the vineyard's terraces are so challenging to reach that Nino Negri, like many serious producers in the region, goes so far as to hire a helicopter during harvest to transport the grapes picked from the Inferno region's most difficult-to-reach vines to its winemaking facility. I was impressed by Nino Negri's Sfursat 5 Stelle 2020.
2/ Aldo Rainoldi
Aldo Rainoldi Wine House produces the wines of the main denominations, corresponding to the areas of Rosso di Valtellina Doc and Valtellina Superiore Docg, with more than nine hectares of land that it directly manages and more than sixty grape growers who work under the company's agronomist's supervision. Aldo Rainoldi produces wines mainly in the following sub-zones of Valtellina: Sassella, Grumello, Inferno, and Valgella. Aldo Rainoldi has clearly established itself as a serious quality-driven producer in the area. Among all its wines, I particularly liked its Sforzato (Sfursat) 2015.
3/ Sandro Fay
Another very serious and recognized producer in the region is Sandro Fay. It was established in 1973 and has 14 hectares, mainly in Valgella. Sandro Fay has created a unique style that combines traditional and modernist approaches within a strict organic grape growing endeavor. From all its wines I tasted, I really enjoyed the fresh and candied cherry aromas of the Sforzato Ronco del Picchio 2019.
4/ Mamete Prevostini
My initial selection was supposed to be a Top-3 of my favorite producers in Valtellina but it was impossible not to talk about the wines of Mamete Prevostini. I am known to have a sweet spot for many Sforzato coming from Valtellina. However, even if I was impressed by several vintages of Mamete Prevostini's Corte di Cama Sforzato, I really appreciated the elegance of its Valtellina Superiore Riserva DOCG 2017.
What to eat in Valtellina
No matter where you go, you must sample Valtellina cuisine's signature dish called Pizzoccheri, which is world-famous. They are buckwheat-based tagliatelle that are further seasoned with butter, potatoes, cabbage, and Valtellina Casera DOP cheese. Pizzoccheri are a must-have and if by any chance you visit the town called Teglio, you will enjoy Pizzoccheri in its homeland.
You should also try the sciatt (buckwheat pancakes with stringy cheese inside) accompanied by bresaola and excellent cheeses that you will taste with Valtellina wines.
The town of Piuro: the homeplace of 'Biscotti di Prosto'
If by any chance you drive near the little town of Piuro, you absolutely have to stop there and go to the little 'Prosto' district to try the 'Biscotti di Prosto' ('Biscotin de Prost' in Chiavenna's dialect). This is where you will probably find the best 'Biscotti di Prosto' on earth. They are a kind of small, firm and brittle biscuit also called 'Italian cookie' sometimes. The most famous producer locally is the 'famiglia Del Curto' which has been producing them for centuries, always with the same success.
What you should absolutely visit
The best towns to visit in Valtellina are Sondrio (the provincial capital), Chiavenna, Morbegno, Tirano, Bormio and Livigno. Together with these municipalities, Valtellina is home to a large number of small villages where you can enjoy the relaxed pace of life while enjoying the elegance of the past.
The other towns that you should really consider are Teglio, Chiuro, Grosio and Gerola Alta.
The mythic Red Train
National Geographic named the Bernina Red Train, a UNESCO World Heritage Site, as "one of the ten most beautiful railway journeys in the world" because it is such an amazing travel experience. The small train travels through breathtaking alpine vistas, reaching even the 2,253 m of the Bernina Hospice, before descending to St. Moritz, the pearl of the Engadine, starting in Tirano (make sure not to miss the Basilica della Madonna, the only basilica in the province of Sondrio).
Where to take the best Instagram pictures
Located in Val Tartano, the 'Ponte nel Cielo' is 234 meters long and 140 meters high. It is accessible to all people (including kids) and gives a breathtaking panoramic view that extends all the way to Lake Como in addition to a healthy dose of adrenaline!
The thermal baths of Valtellina
There are three thermal facilities. QC Terme Bagni Vecchi has an historic charm and a well-known panoramic outdoor tub. The QC Terme Bagni Nuovi has outdoor tubs and swimming pools surrounded by a sizable and sunny garden. Bormio Terme is probably ideal for families and is well connected to Health facilities.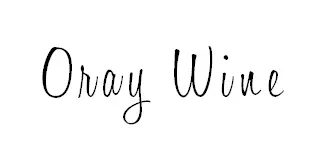 Follow me on my Social Media
---
Wine is a gourmet treasure, do not abuse alcohol!
None of this content has been sponsored
I did not receive any gifts or free samples that could be related to this article
---