Argentina is the most substantial wine-producing country in South America, and has been one of the world's most dynamic wine producers since the late 1990s. Significant investments in new vineyard regions have lately been undertaken to continue increasing the quality of Argentine wines. Furthermore, significant efforts are being made to assist in the export of Argentine wines. But how did this lovely tale of Argentinian wine begin?
How vines first arrived in Argentina
Unlike in North America, where explorers and early settlers discovered abundant Vitis Labrusca grape varieties, South America relied on Spanish invaders to plant European vitis vinifera grape vines.
The first Vitis Vinifera vines first arrived in Argentina by four different routes:
The first was directly from Spain in 1541 when vines are thought to have been cultivated, without great success, on the Atlantic coast aruond the river Plate.
A year later, seeds of dried grapes were germinated as a result of an expedition from Peru to the current wine regions immediately east of the Andes.
Another expedition from Peru in 1550 also imported vines to Argentina.
The fourth and most important vine importation came from Chile in 1556, just two years after the vine was introduced to Chile's Central Valley.
The ancestor of Argentina's Criolla Chica, California's 'Mission' grape variety, and Chile's Pais was probably likely one of the most important grape types deliberately cultivated for wine in South America.
The Jesuit missionaries and the early settlers
Although Argentina was inhabited from both the east and the west, the Jesuit missionaries discovered the greatest conditions for vine-growing in the Andes foothills. In 1557, the first vineyard was planted in Santiago del Estero. Mendoza was founded in 1561, while commercial vineyards in the province of San Juan to the north were established between 1569 and 1589.
The early immigrants were able to produce enough wine to suit the requirements of a rising population by skillfully using dams and irrigation canals, and they also learned how to manufacture wine that could withstand long wagon train excursions to population centers to the east.
The impact of General San Martin
Following General San Martin's liberation of Argentina from Spanish colonial power in the 1820s, there was a tremendous influx of European immigration. The railway between Buenos Aires and Mendoza was completed in 1885, adding to the importance of the vineyards in the Andes foothills, and by 1900, a second wave of immigrants, many from wine-producing areas of Italy, Spain and France, had arrived. They brought with them many new vine varieties as well as their own regional vine-growing and wine-making skills. Except for the historic and necessary irrigation system, the old colonial practices were rapidly abandoned, and the foundations for Argentina's massive domestic wine industry were created.
The impact of the 1920s economic depression
Argentina was the world's eighth richest country in the 1920s, but the subsequent economic downturn resulted in a sharp reduction in foreign investment and a devastating collapse in the export price of its basic products.
While the landowning classes continued to prosper or spend their money abroad, there was growing anger among the mainly disenfranchised, low-paid urban masses. When General Juan Domingo Peron took power in 1943, he made a direct appeal to the workers, promising rapid industrialisation, improved working conditions, and organized/state-controlled unions.
Argentina's economy improved for a time, but in the mid-1950s, Peron and his ambitious and charismatic wife Eva were ousted by the military. From then on, a series of opportunist military governments plunged the country into a downward spiral.
The widespread wine consumption and the sudden drop
Throughout the 1960s and 1970s, Argentina had grown trapped in suffocating bureaucracy, which would eventually lead to rampant corruption and social and political instability. Argentina became increasingly isolated; by the early 1980s, hyperinflation was approaching 1000 percent per year, and the wine industry was suffering from chronic underinvestment. Most growers were content to sell cheap, rustic 'Vino de Mesa' to a home market with the world's third highest per capita wine consumption.
Despite their hardships, the Argentines were drinking 90 liters of wine per head in the late 1960s and early 1970s, whereas the UK was drinking about 3 liters per capita per year and the US inhabitants much less. By 1996, that figure had plummeted to 41 liters per capita. By 2004, it had dropped to 30 liters.
The answer: premium wines and export
Faced with this dramatic drop in domestic consumption, combined with the pressing need to earn foreign currency, more enlightened producers decided to go upmarket and, in the late 1980s, seriously considered exporting, aided by political and economic stability not seen in decades. President Menem reinvigorated corporate confidence in Argentina's future at home and abroad, encouraging investment in a wine industry where time had stopped still.
Argentina typically produced well over 20 million hectoliter (about 530 million gal. of wine) throughout the 1970s, but by the early 2000s, production had decreased to around 12.5 million hectoliter. This was partly due to a third decline in total area planted with vines, particularly red wine grape varietals, throughout the 1980s. Despite the historical link of powerful red wines with fine red Argentine meat, there was a considerable shift to white wine drinking as the expanding middle class developed their own lifestyle and taste.
In the 1960s, approximately 50 000 hectares (around 125 000 acres) of Argentina's most distinctive red grape variety, Malbec, were planted, but uneconomically low prices for Malbec grapes in the 1970s and 1980s encouraged a reduction of this area to less than 10 000 hectares in 1990, just as the grape variety's potential became apparent. Argentina's total vineyard fell from 314 000 hectares (roughly 775 000 acres) in the early 1980s to 205 000 hectares (roughly 505 000 acres) in 1993, thanks to a dramatic vine pull scheme, before a new wave of quality-oriented plantings accounted for nearly 50% of all vines by the early 21st century.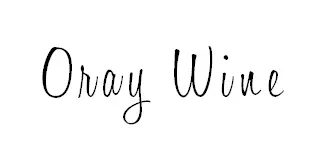 Follow me on my Social Media
---
Wine is a gourmet treasure, do not abuse alcohol!
None of this content has been sponsored
I did not receive any gifts or free samples that could be related to this article
---